A stray kitten was found trapped in a storm drain near a parking garage in White Plains, New York. A young woman helped save the little guy and turned his life around.
Meet Zeus!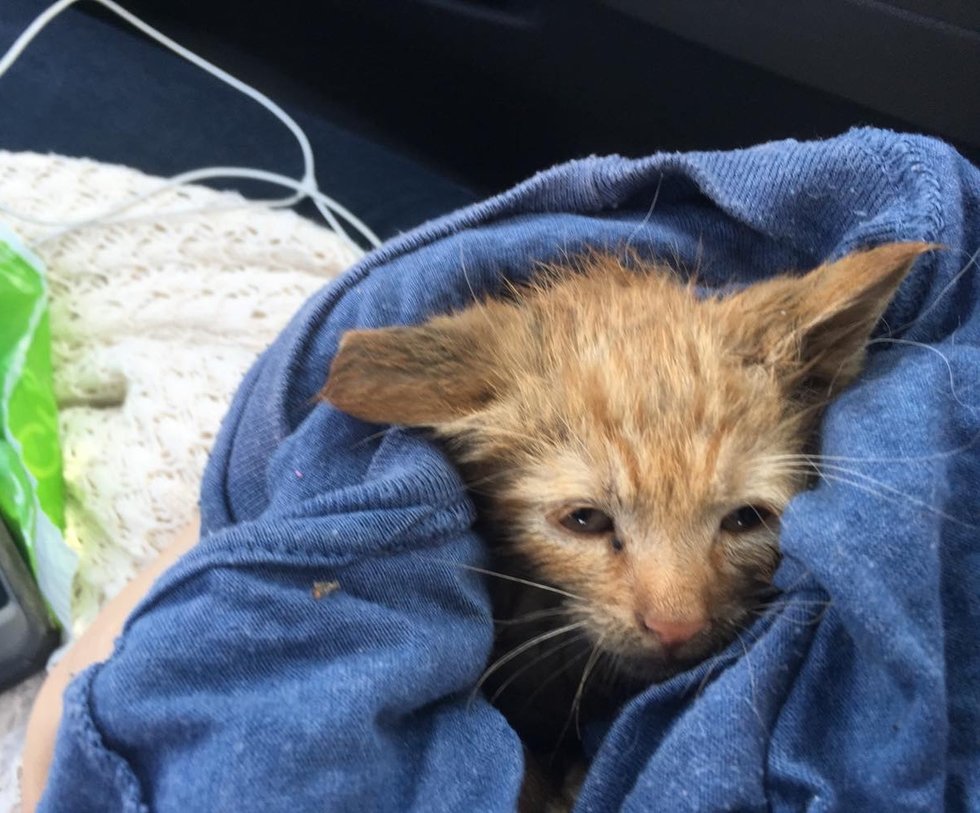 Zeus was six weeks old when a couple spotted him running across the street and falling into a storm drain.
"They had stopped and were fishing down with an ice scraper, and I had assumed they had lost their keys. They had actually seen a tiny orange kitten dart across the street and fall through the grate," Katie, who saw the couple, told Love Meow.
The smart ginger kitten climbed onto the ice scraper and was lifted up to safety. When they got him, he was soaking wet and shivering.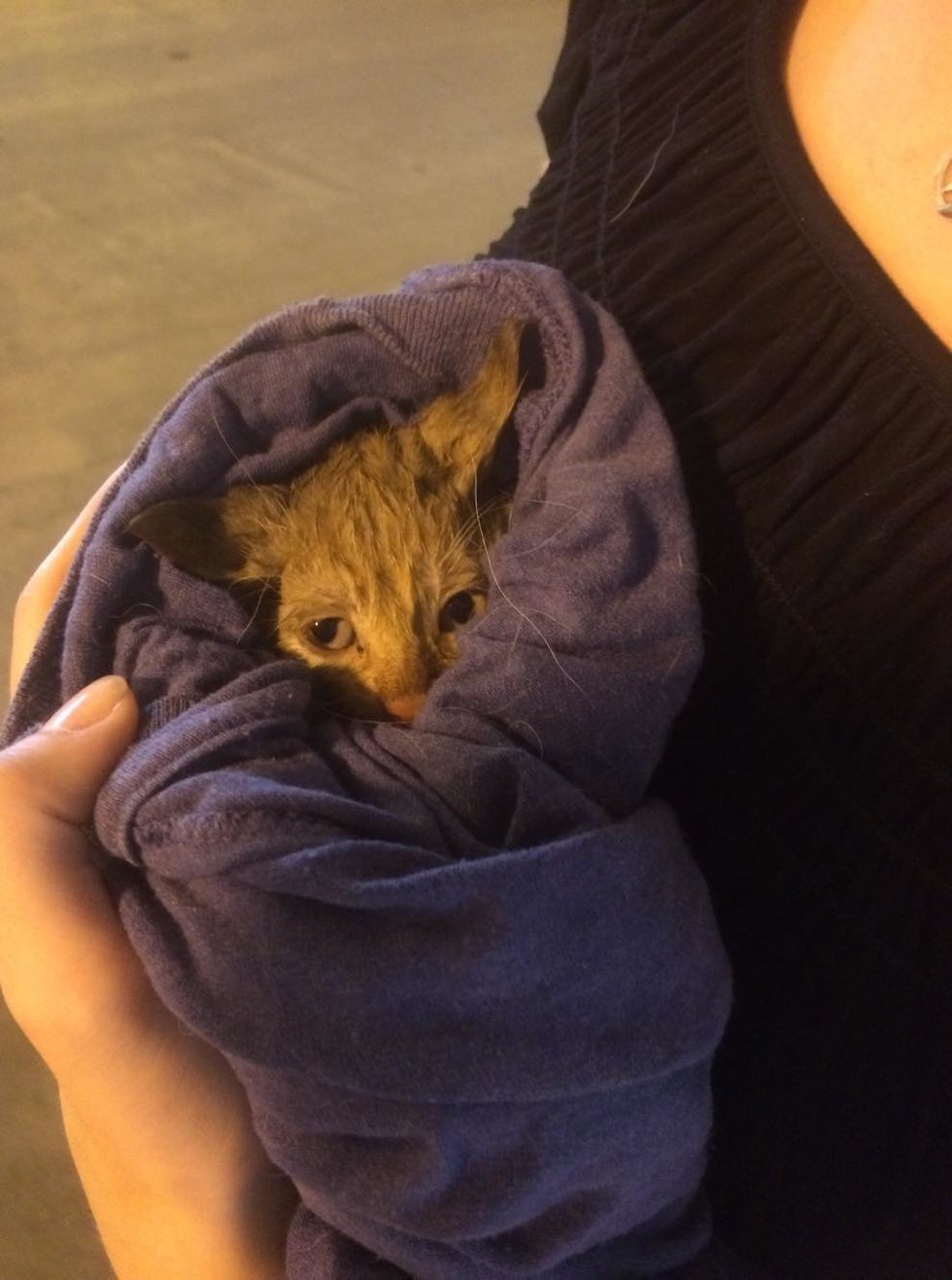 CLICK NEXT TO CONTINUE READING