Two brother kittens were taken into a local shelter in Virginia at just a few weeks old. They were both born with congenital eye abnormalities. Jen, an avid fosterer/rescuer, saved the little ginger and came back to the shelter to find his brother.
Meet Bop!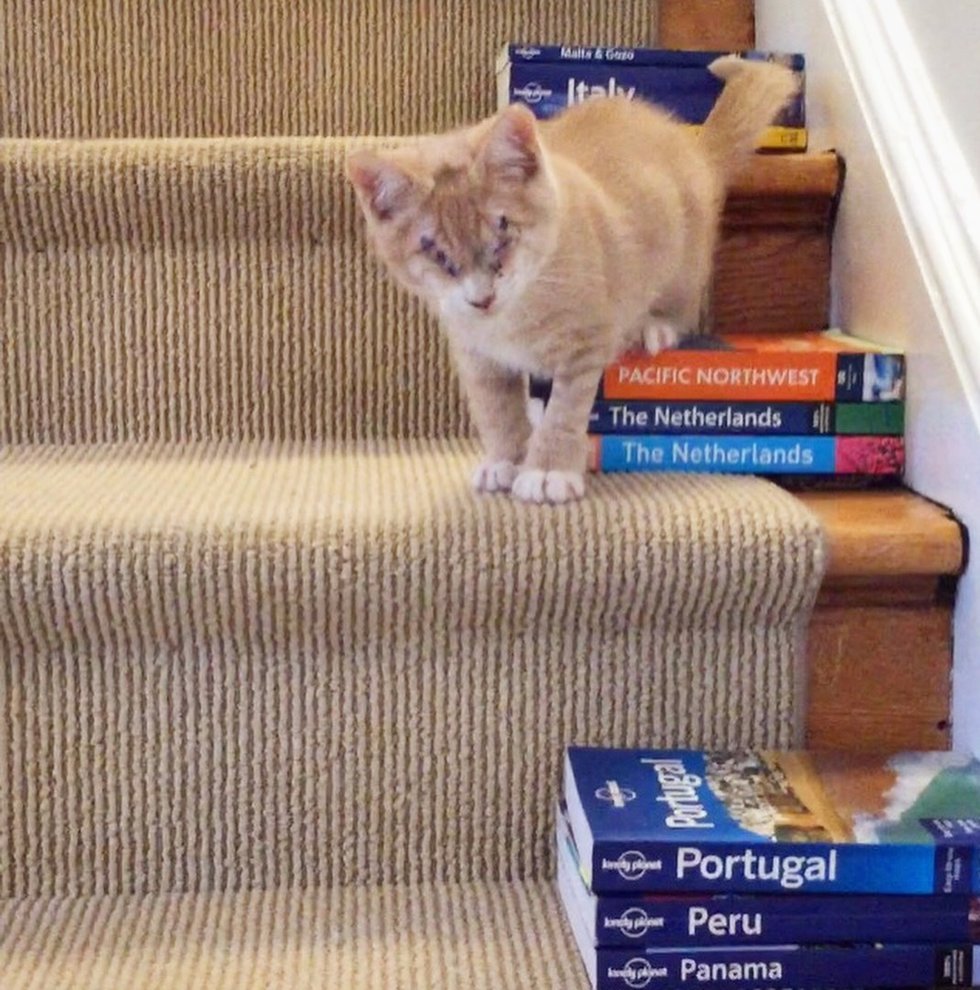 Jen found Bop just a few days after his eyes had been removed due to a condition called microphthalmia, where the eyes are very small and do not form correctly. "Bop's eyes could not be saved. It is likely that he has never been able to see," Jen told 
The surgery was difficult on the little guy but he survived against all odds. Jen pulled him from the shelter that day, and transferred him to Lost Dog and Cat Rescue Foundation in Fairfax, Virginia.
"I knew he had a brother (Boop), but they were not in a cage together. Boop was being made immediately available for adoption, while Bop still needed to recover from his eye surgery and post-op ordeal. Over the next week, I couldn't get Boop out of my mind."
She went back to the shelter to look for the other brother. "I asked them if I could pull him, too. They said, 'Yes!'"
CLICK NEXT TO CONTINUE READING