A large box was found outside an animal shelter in Logan, West Virginia. When a rescuer arrived at the gates of the shelter, she could hear meowing coming from the box.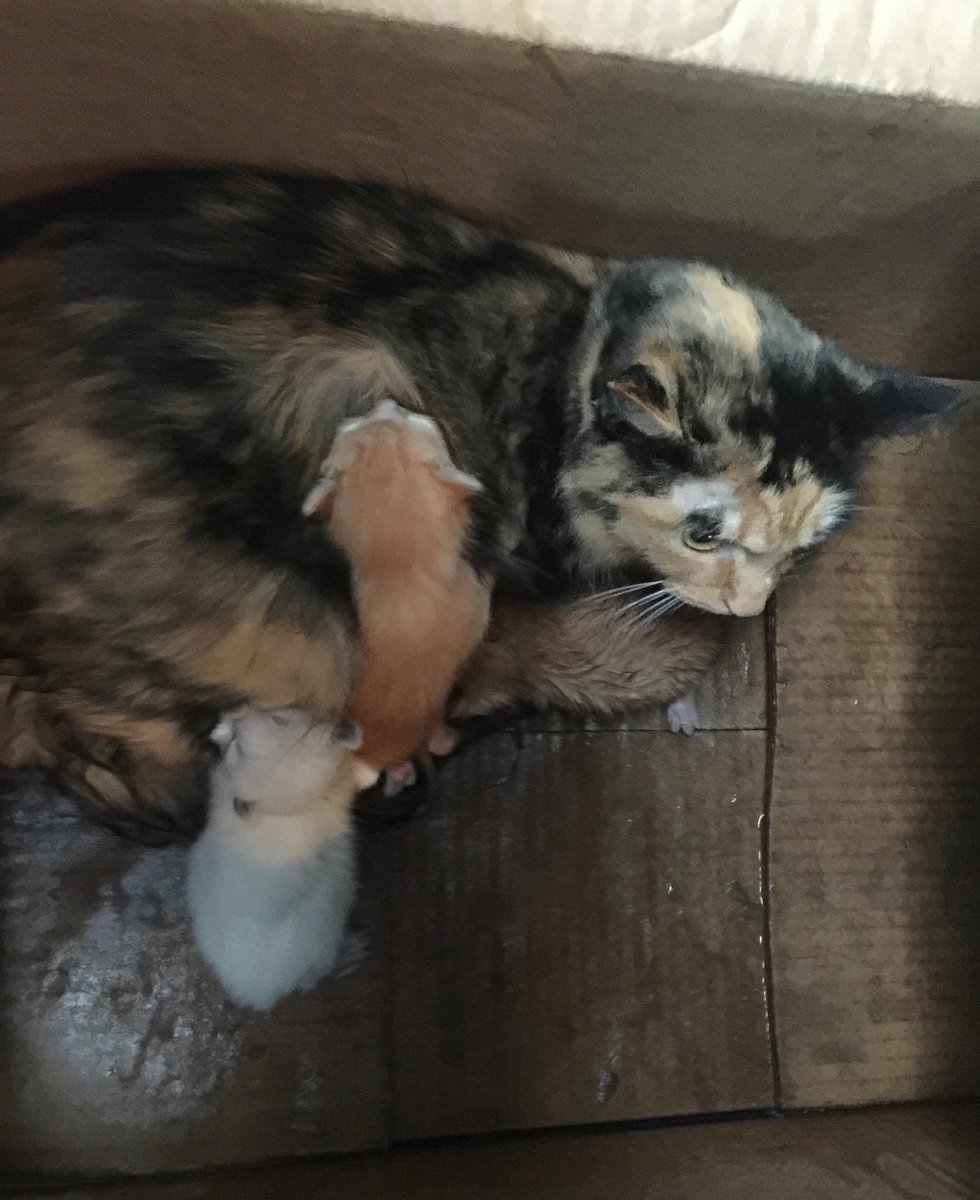 One By One Animal Advocates teamed up with The Paws Squad to pick up a cat and dog from the shelter. It was pouring rain when Robin Kilgore found the box sitting on the ground.
"Our friends at The Paws Squad went to the shelter to pick up another cat for our group," Teresa Atkins of One By One Animal Advocates told Love Meow. "She found a cardboard box sitting in front of the shelter being rained on."
She went to investigate and was shocked by what she discovered – a calico cat mother and her three babies huddled up to her, soaking wet. The cat mama was doing everything she could to keep them safe.
CLICK NEXT TO CONTINUE READING