A black and white cat was found crying under a car at a mobile home park in Greenacres, Florida. Carmen Morales Weinberg, founder of Animal Friends Project, spotted the tomcat and couldn't leave him there.
She asked the neighbors to see if he belonged to someone but no one came to claim him. She named him Ying Yang.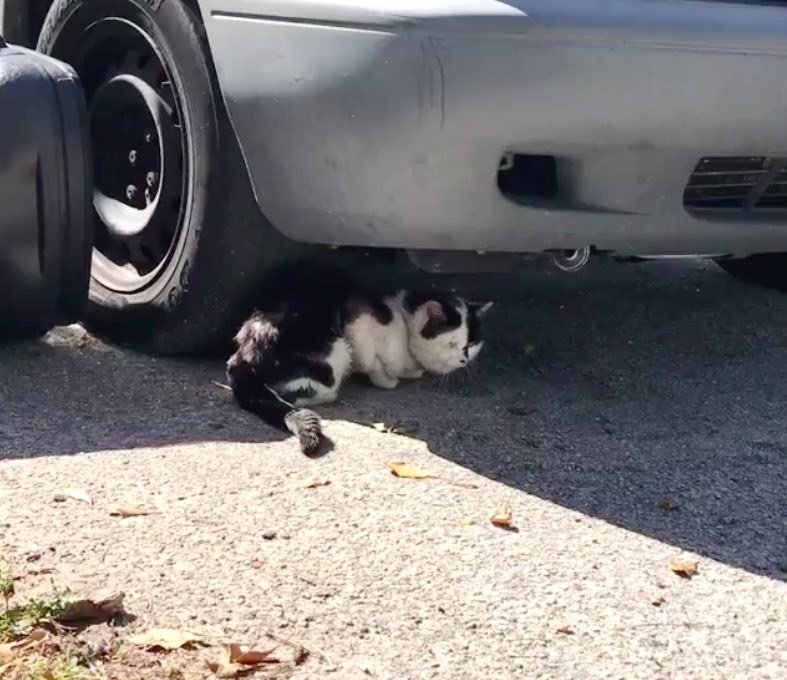 It was around mid February when Carmen found the kitty under the car, crying for help. He didn't run and just kept meowing as she approached him. (Scroll down for video)
"I was driving on the street when I first saw him. I could tell that he was not well. Neighbors told me that he was fed by an old lady at another house. They were grateful that I was willing to take him to see what was wrong with him," Carmen told Love Meow.
CLICK NEXT TO CONTINUE READING