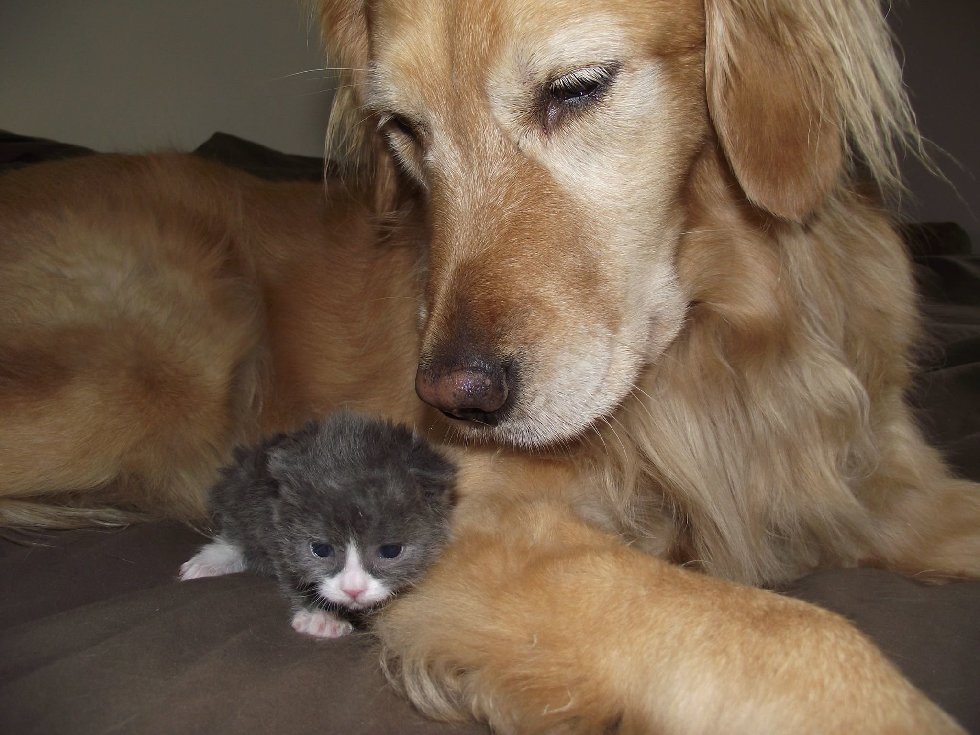 Despite having severe CH, (which means he will need lifetime assistance), the kitten was always in good spirits. All he wanted was play time and cuddles with his caregivers.
Pepino getting some love and snuggles from his canine surrogate mom.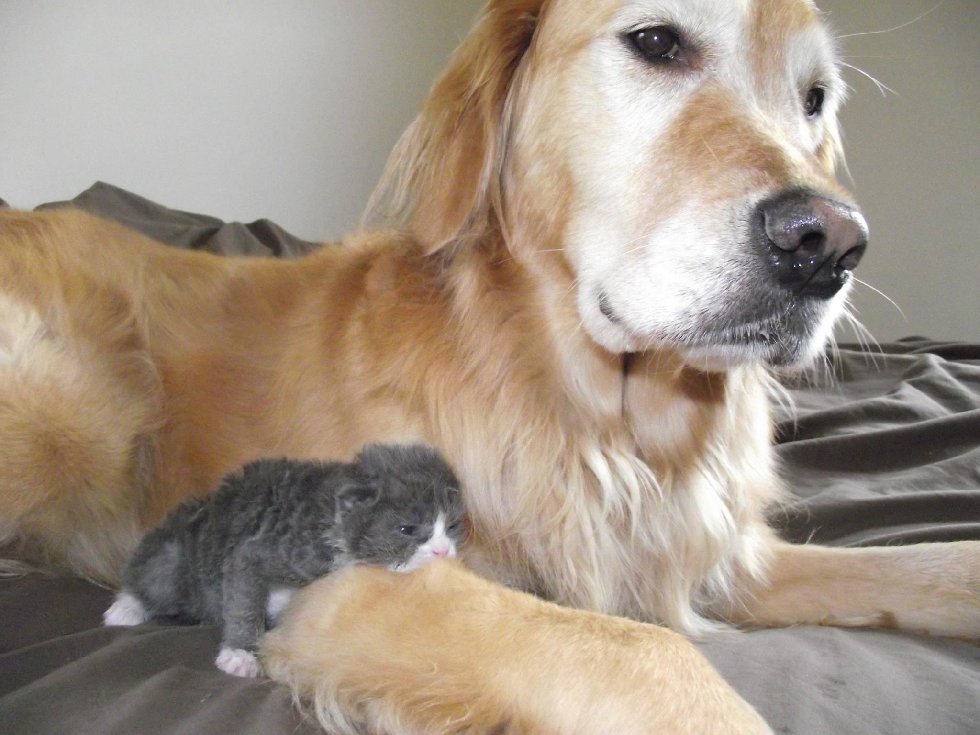 A man named Carmelo came to the hospital after a food drive. That's when he met little "Mousey" who just came out from a bath, wrapped in a purrfect purrito. "I was very surprised how small he was. He looked at me with an unsure curiosity and then I saw he had a 'bobtail'," Carmelo shared with Love Meow.
He instantly fell in love with tiny Pepino, and that night, he went on the Internet to research on everything he could find about CH cats. He was determined to give this little buddy a great life he so deserves.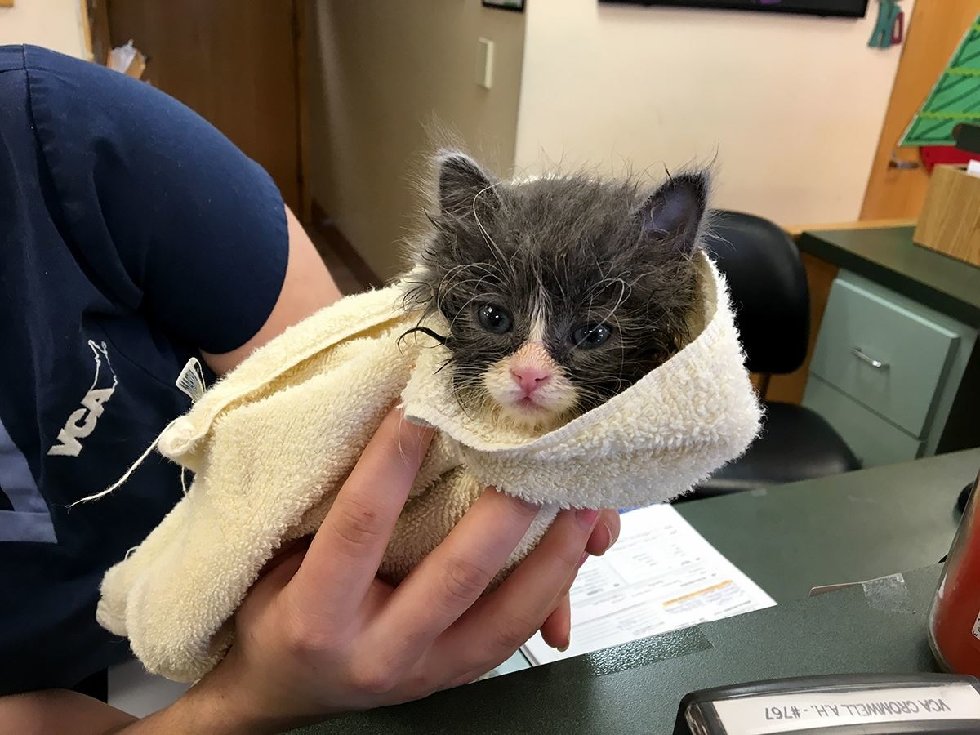 That following January, Pepino was adopted and moved in with his forever human dad.
From day one, the little kitten showed everyone that he wasn't going to let his condition define him.