"It was the only issue he had aside from the fact that he was skin and bones. He had a bit of a pink eye but it cleared up without meds within three days," Kathy told Love Meow.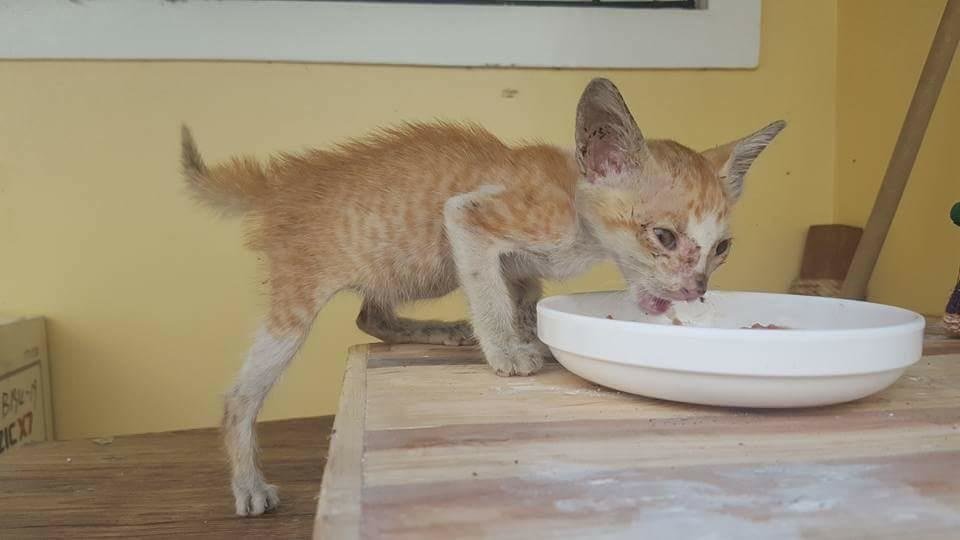 The couple took the kitten to the vet, had him dewormed and all cleaned up. In just a few days, the little ginger bounced back on his paws.
They named him Callan. He went from a scrawny little kitten to an energetic, filled-out mischief-maker in just a week.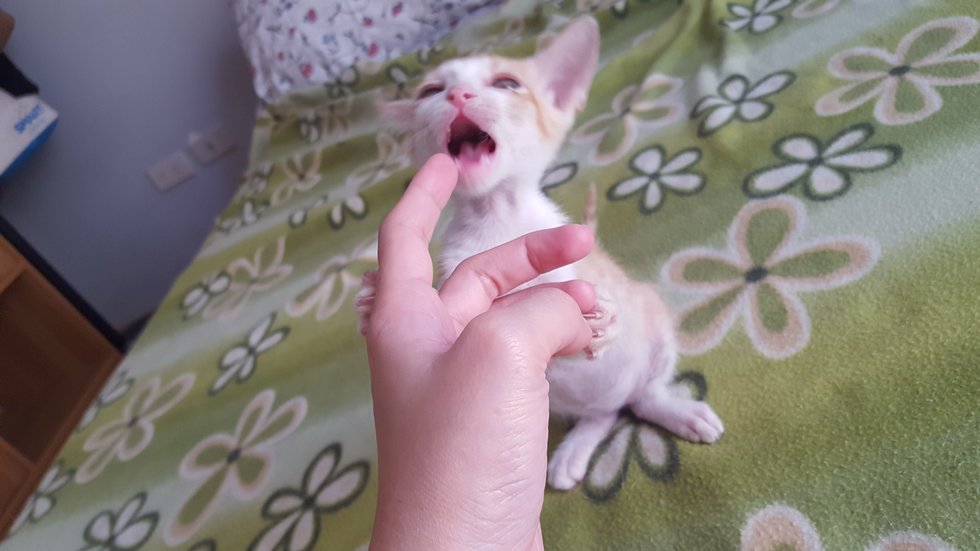 Callan is not the only cat that the couple has rescued. They have three other kitties that were all saved from an uncertain fate.
What a difference 10 days can make!
Their initial plan was to foster Callan until he was ready to go to a good home, but everything changed when they introduced him to their other cats.
"He's friendly to my older cats and it only took two days for them to warm up to him," Kathy told Love Meow.
CLICK NEXT TO CONTINUE READING