A school teacher from Maui, Hawaii was on her way to yard duty when she heard a kitten's cry. She traced the sound and found a tiny ball of fur whose eyes were severely infected.
She couldn't leave her there as the kitten wouldn't be able to survive on her own.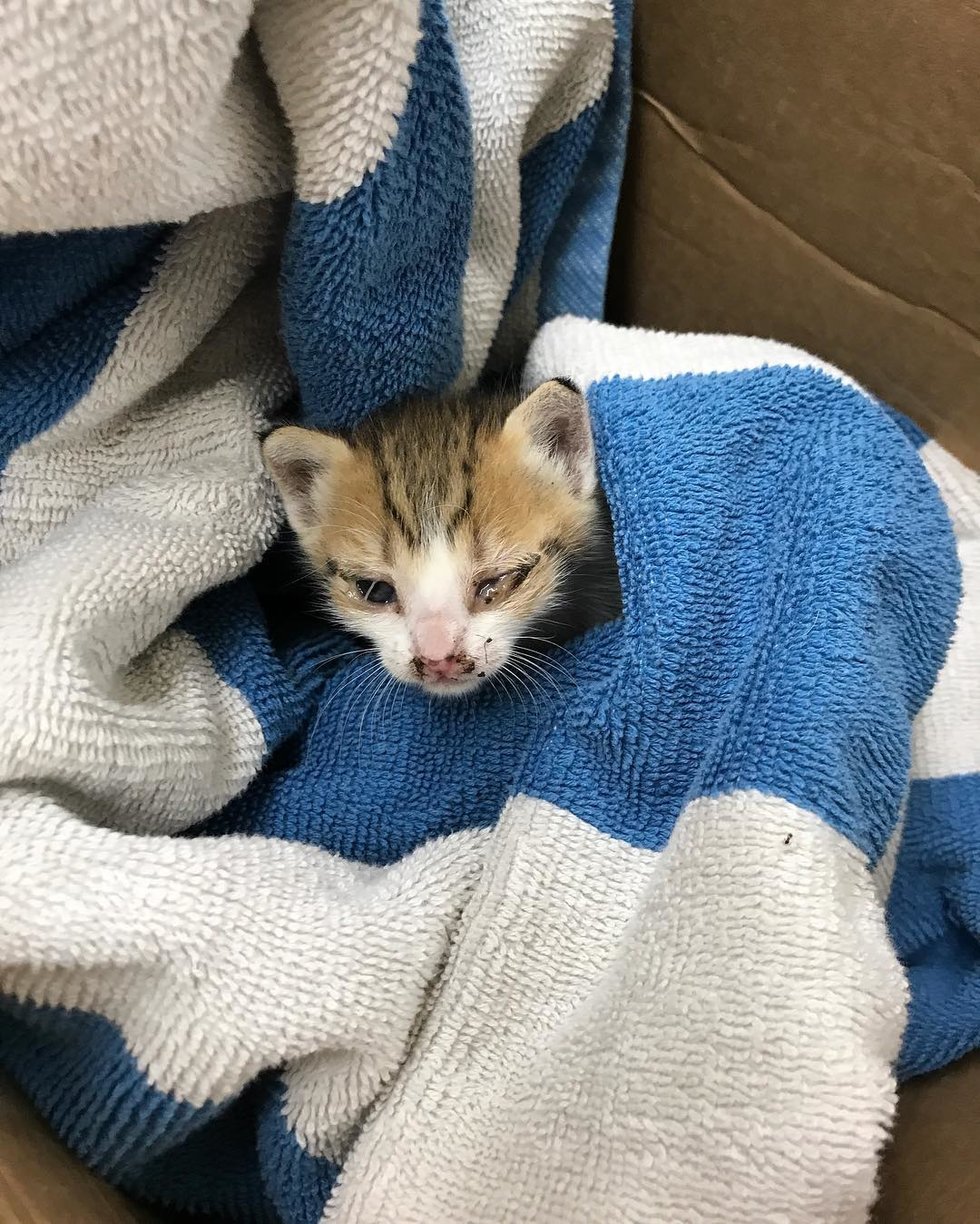 It was three weeks ago, when the kitten's meow led the teacher, Kimberly, to find her. "I turned around and found her alone, with her eyes stuck shut. I grabbed her and found a beach towel in my car, and stuck her in a box," Kimberly told Love Meow.
The kitten was about four weeks old and very skinny, weighing only nine ouches. The teacher named her Pretzel and took her home so she would have someone to care for her.
Kimberly began treatment for her eyes and bottle fed her around the clock. "Our morning and night routines (consisted of) soft food, KMR, then antibiotics for the body and eyes."
CLICK NEXT TO CONTINUE READING