A year later, he got a job at a veterinary hospital as an assistant. He attended and graduated from a Veterinary Technician school and made his decision to work with Feline only clinics. Gill became an animal rescuer while managing two veterinary hospitals in New York.
Over the past 17 years, he has adopted 14 cats and four dogs.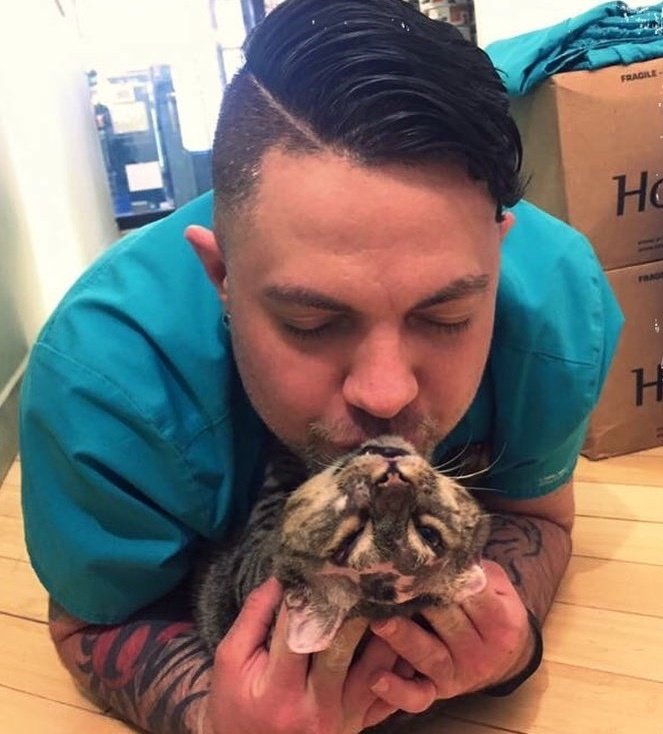 "Most of the animals you see on my Instagram are my own pets, patients or animals that I saved and nursed back to health to adopt out," Gill told Love Meow.
Cuddling with three feline patients after a long day of work.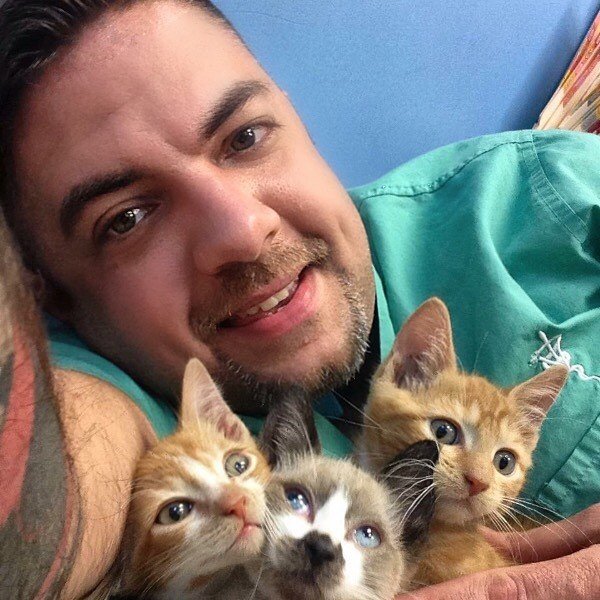 "Kelli was rescued by one of our clients. We treated him from his burns and he became our hospital pet. Eventually one of our clients fell in love with him and adopted him," Gill told Love Meow.
"I was very happy to know Kelli got a good home but at the same time sad to see him leave. I got attached to him because I was the one treating his wounds, his eyes. Kelli followed me around the hospital and always wanted me pick him up."
CLICK NEXT TO CONTINUE READING