The kittens were from two litters – half of them were about five weeks old and the younger ones were about two weeks. SCAT placed them in two separate foster homes with dedicated caregivers looking after them around the clock.
Despite being a bit undernourished, the kittens were purring and happy to have a warm bed, something to eat and someone to love. (Scroll down for video)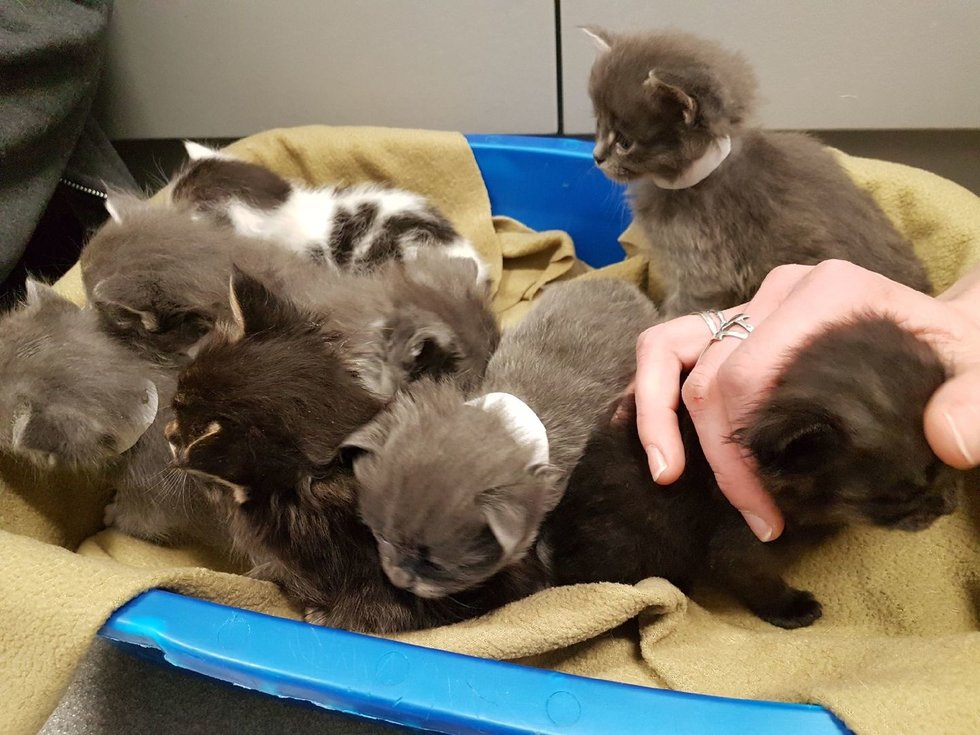 Most of the kittens bounced back and were able to feed well. Two of them needed more time to adjust to kitten formula. Their foster mom kept them hydrated and warm at all times. After several days, they were back on their paws, eating like champs.
The older kittens were named Ingrid Bergman (medium hair grey tabby), Isaac Newton (dark tabby with white rings around his eyes), Indiana Jones (medium hair grey tabby), and Inigo Montoya (White and grey with white mustache).
The younger four were named Ireland (grey and white tuxedo), India (black and white with one eye), Ili (long hair black smoke) and Isra (long hair grey).
CLICK NEXT TO CONTINUE READING