A cat had been stranded in a tall tree in a neighborhood of Buffalo, New York. The cat's family desperately looked for help but received no response until a man heard about the kitty's plight and rushed to her rescue.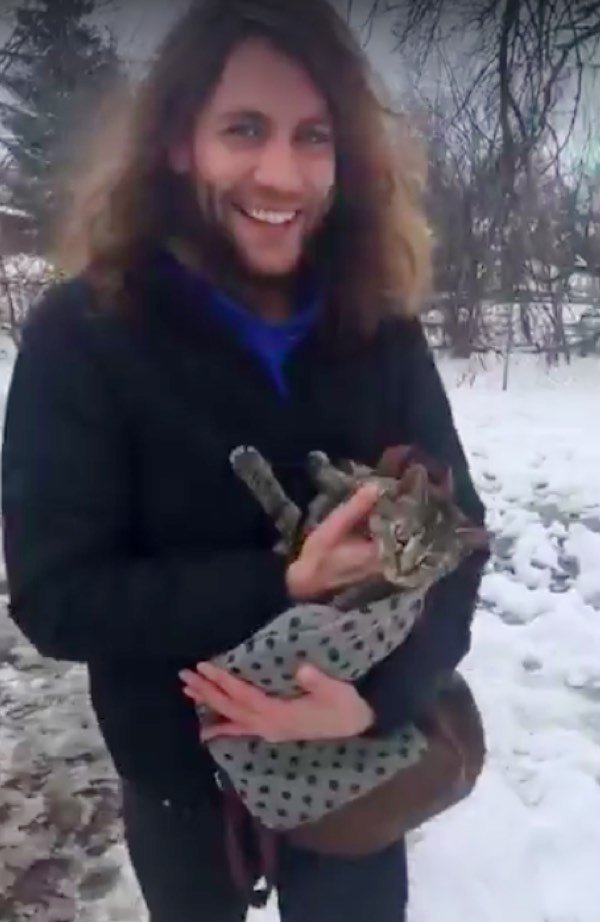 Alice the tabby cat snuck out of her house while the family was letting the dogs in a little over a week ago. She climbed up a tall tree but couldn't find her way down. When Jessica Williams, Alice's human mom, found her cat in the tree, she called for help as her cat had gone way up out of reach.
"We have a fire department really close to our house and we went there twice, but no one answered. We also called them, the SPCA, Animal Control, everyone we could think of," Jessica told Love Meow.
Jessica, her boyfriend Daniel Pilarski, along with their family were trying everything they could to coax the kitty down the tree – they left food at the bottom of the tree and found a tall ladder, but they needed someone who could climb up and retrieve the cat.
CLICK NEXT TO CONTINUE READING