A family found two tiny kittens under their house and knew they had to help. One of them is quite special.
Meet Frankie, short for Frankenkittens.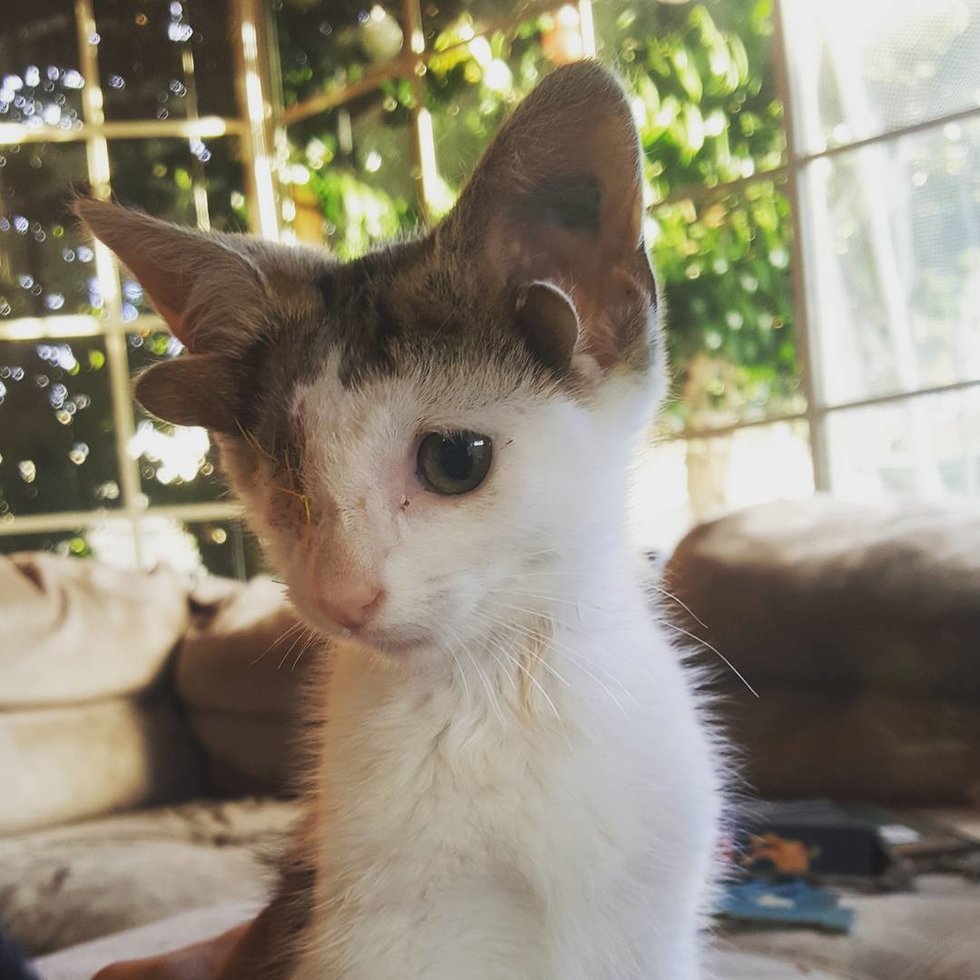 Little Frankie was a young kitten when the family found him along with his brother. They cared for them for a while before bringing them to Geelong Animal Welfare Society (GAWS, in Victoria, Australia) so the feline siblings could get the medical attention they needed.
"He was discovered to have a very infected and damaged eye, as well as four ears. He immediately went into surgery for removal of the eye as it was very painful," Georgi, Frankie's human mom, told Love Meow.
Georgi, a fosterer and employee of GAWS, brought Frankie home after surgery so the little boy could have a comfortable place to stay during his recovery.
CLICK NEXT TO CONTINUE READING