This little ginger kitten shared a very special bond with his sister. He kept her company to help her heal and never left her side.
Meet Chewbacca aka Chewy.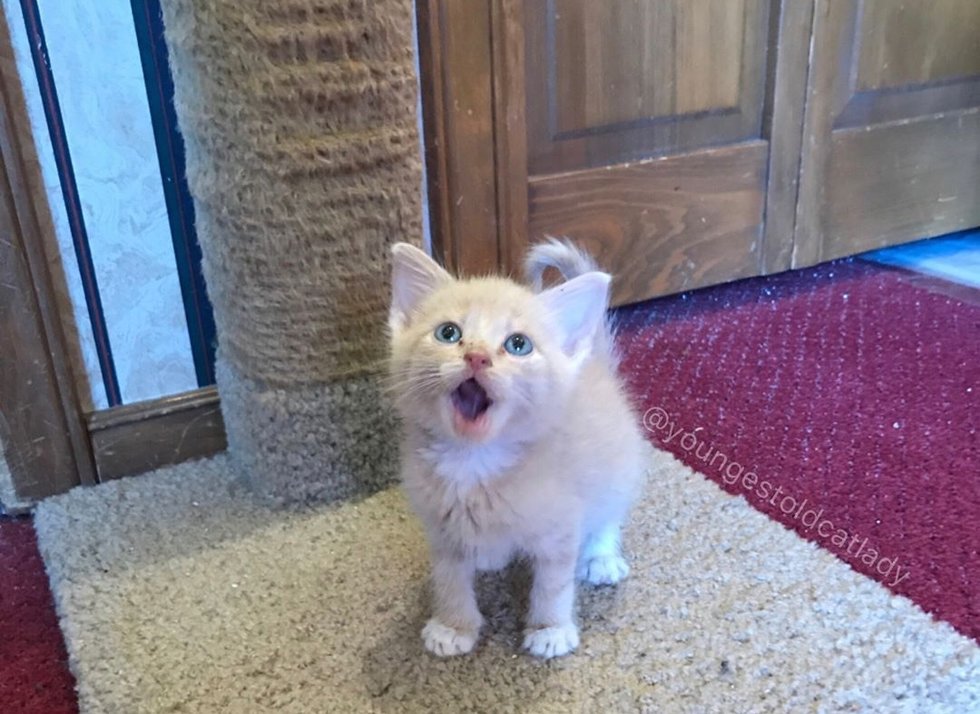 Last May, five tiny kittens came to their foster home after they were found as strays in California.
"The shelter transferred them to PAWS in Lynnwood, WA. There was no mom with them. They were severely malnourished and covered in fleas," Ashley (@youngestoldcatlady) the foster mom told Love Meow.
After multiple dawn soap baths, the kittens were finally flea free, but they were not out of the woods yet. Princess Leia, a Siamese mix, was one of the weaker kittens. She was so malnourished that her hair had fallen out in patches.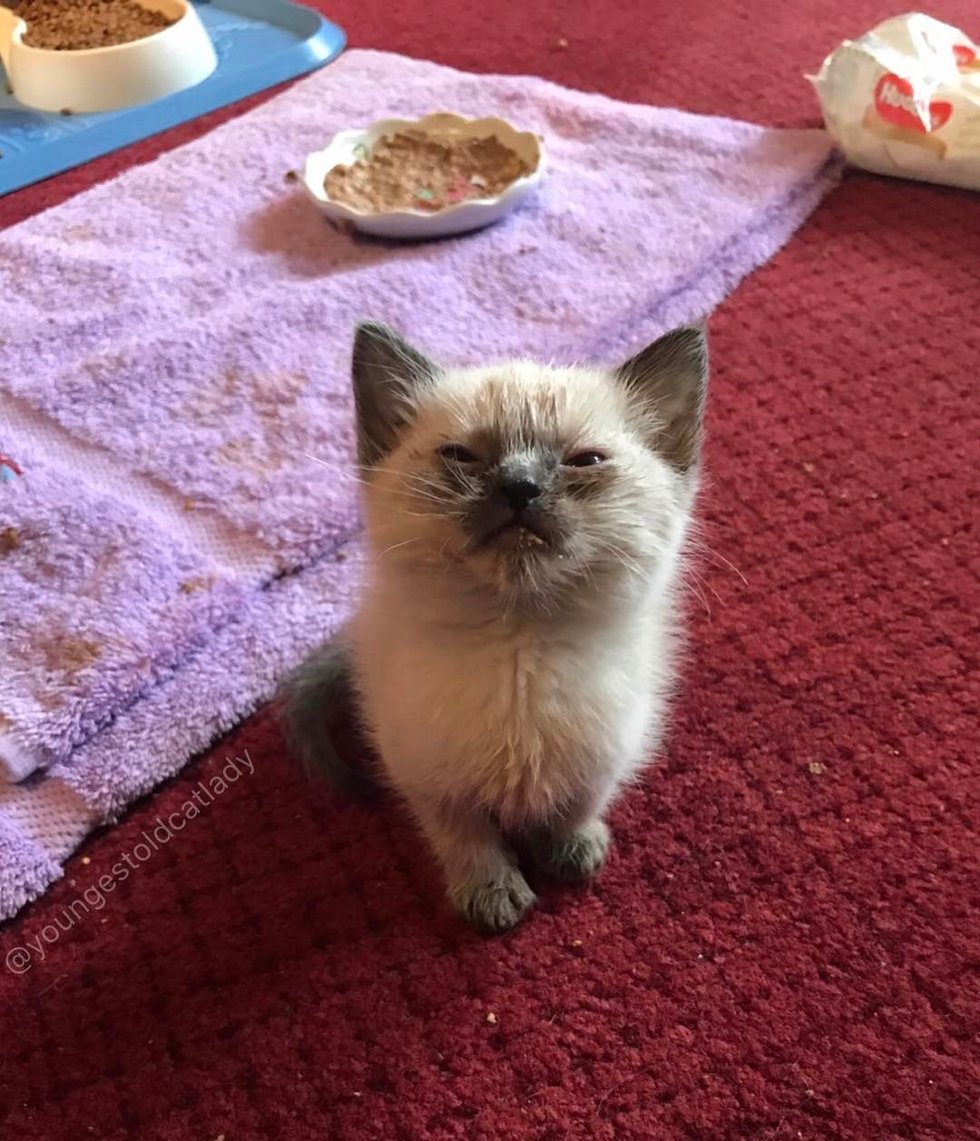 After the kittens arrived at Ashley's warm abode, Chewy the ginger brother stayed by Leia's side the whole time, keeping her safe.
They were always together!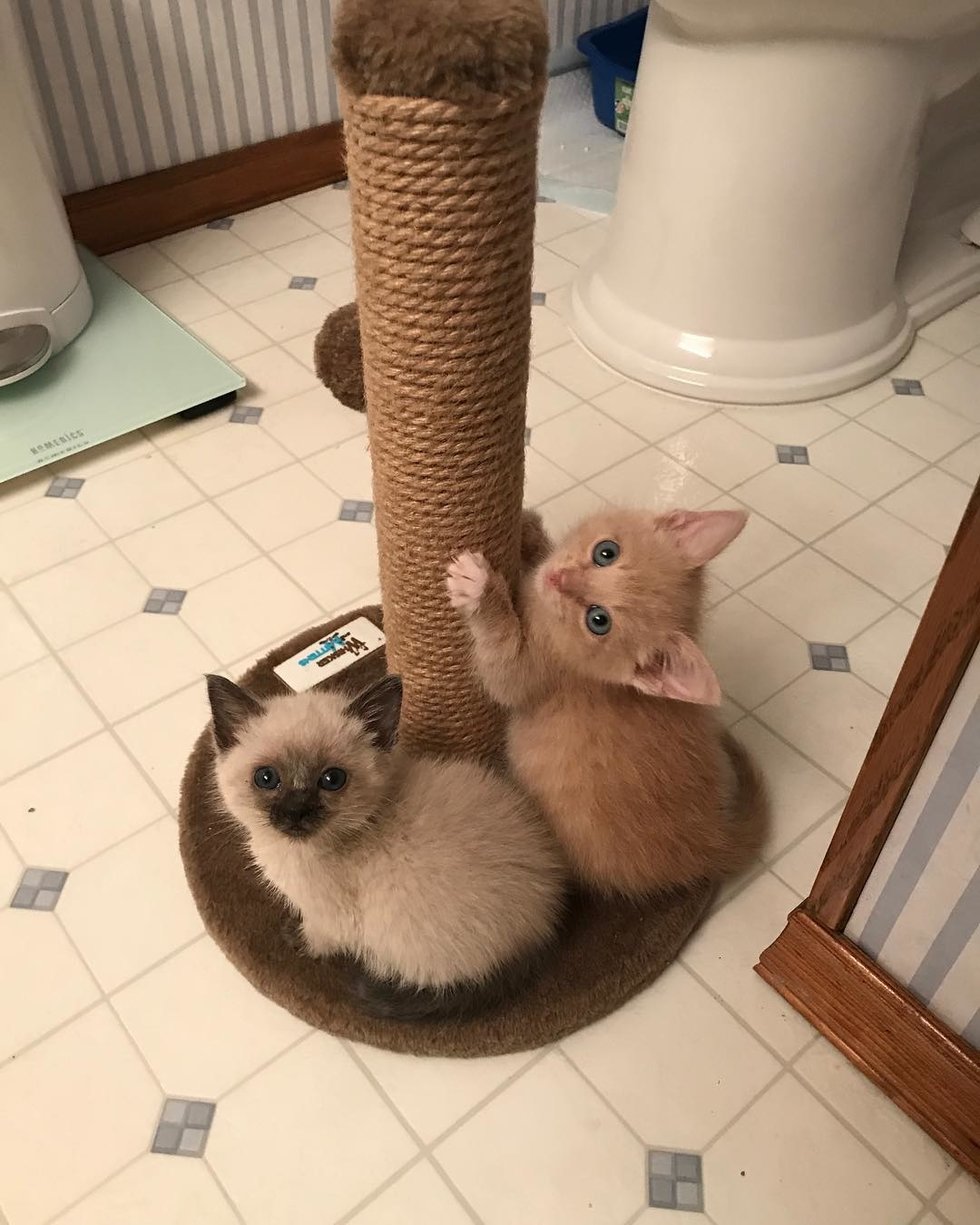 "They always loved to cuddle together and groom each other," Ashley told Love Meow.
Chewy, Princess Leia and their siblings were taken off the streets and given a second chance at life.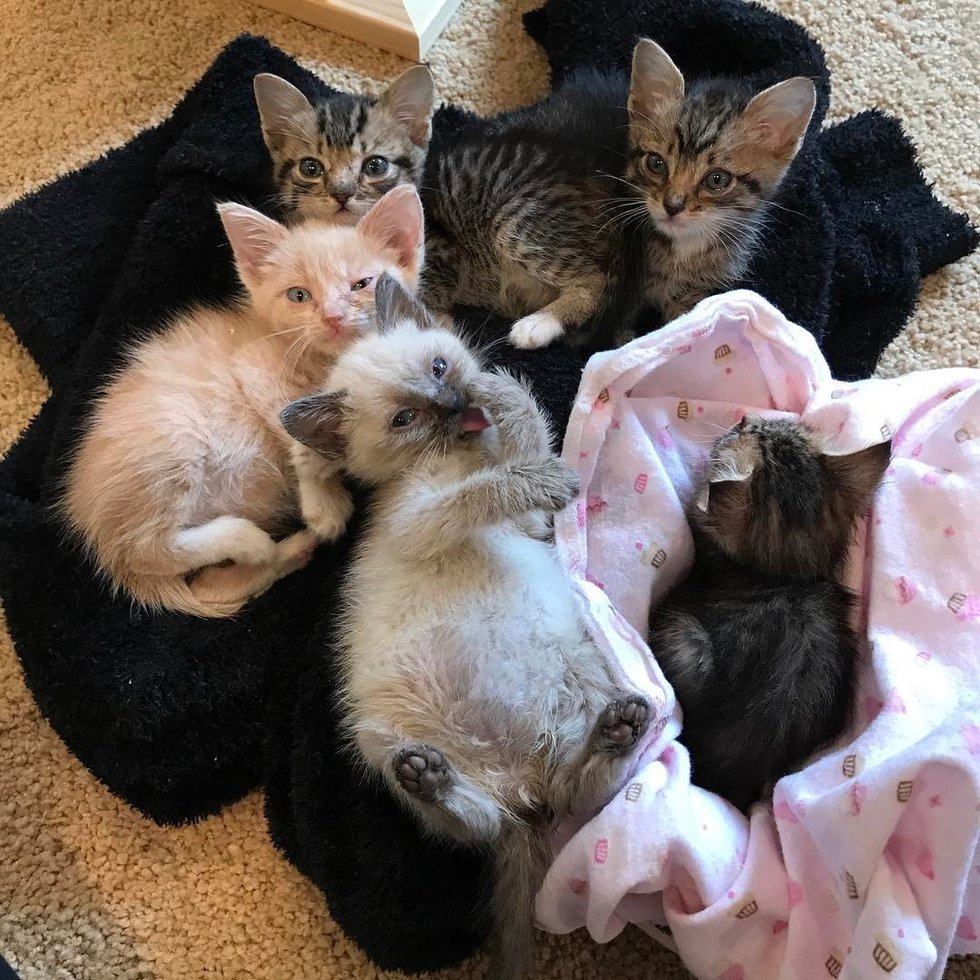 Chewy cuddled up to Leia in their favorite blanket. He purred up a storm while hugging his beloved sister.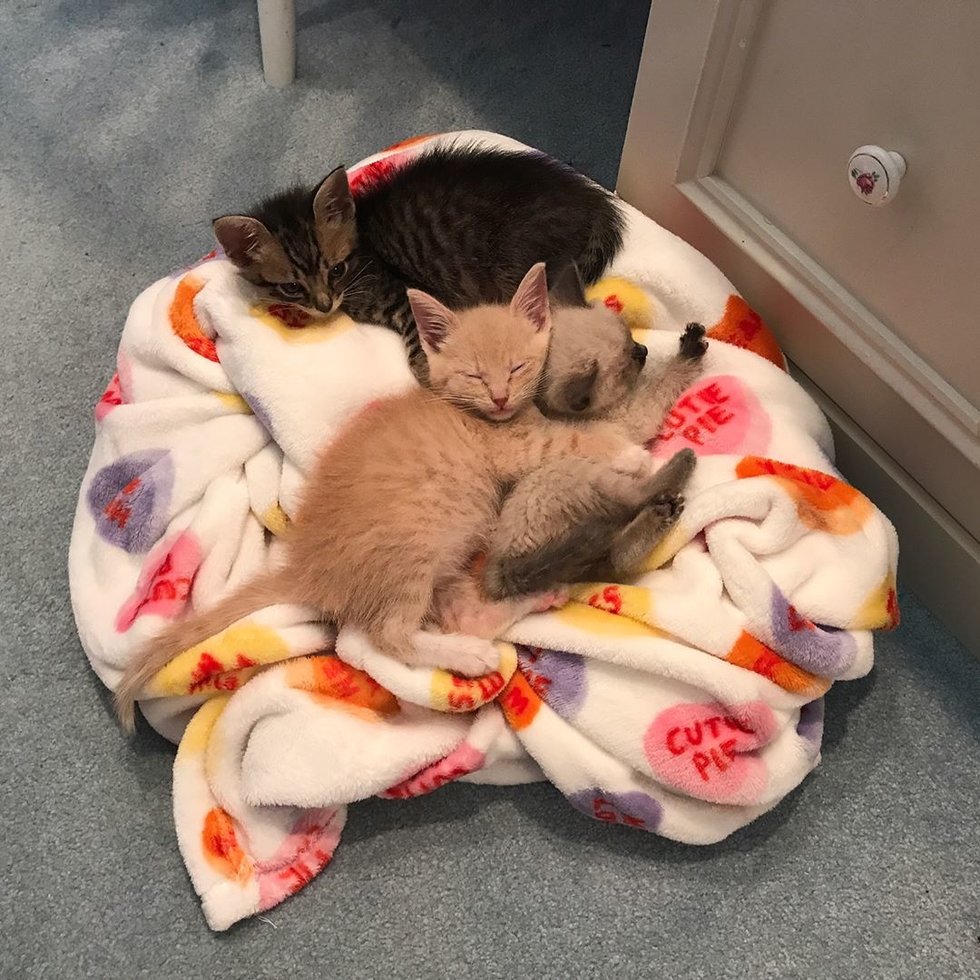 Chewy was very caring to his baby sister. He would give her cuddles and baths whenever she needed some comfort.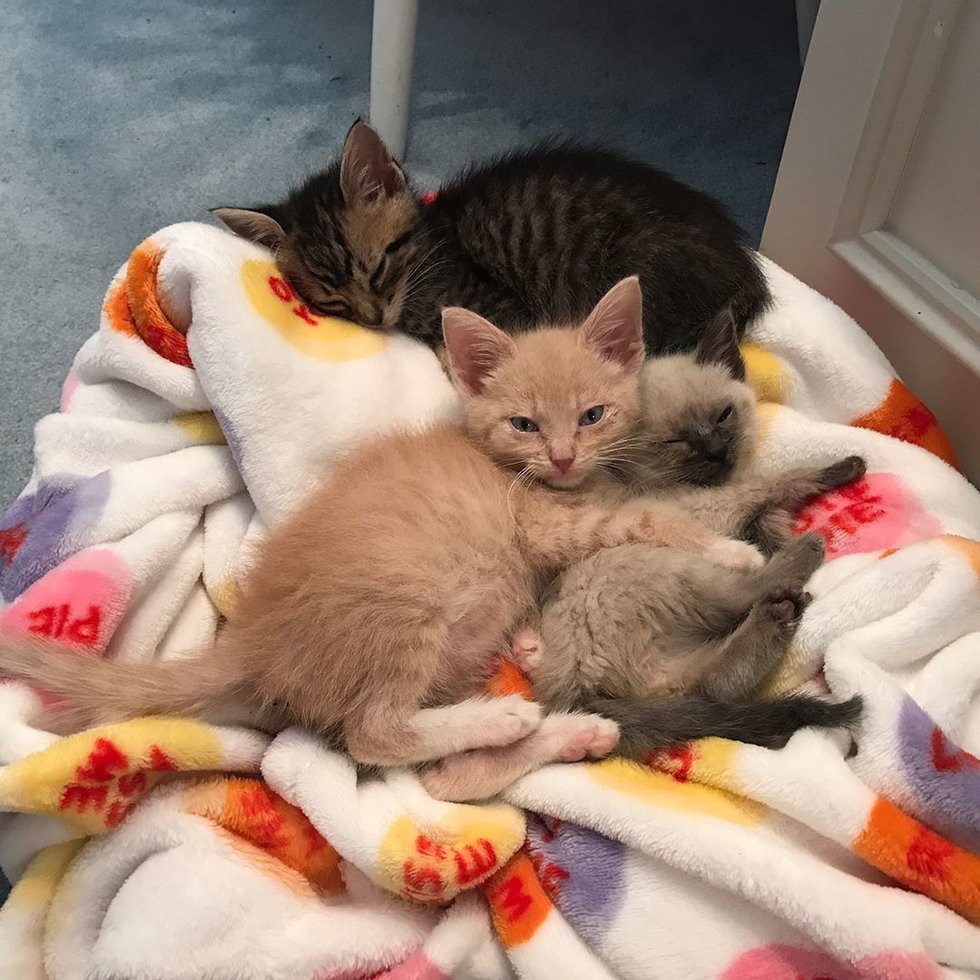 After many sleepless nights, four kittens survived and Leia was nursed back to health with help from her brother Chewy. When it was time to find homes for the kittens, Leia and Chewy were the last two to be adopted
Snuggling with their foster mom while waiting for their forever home.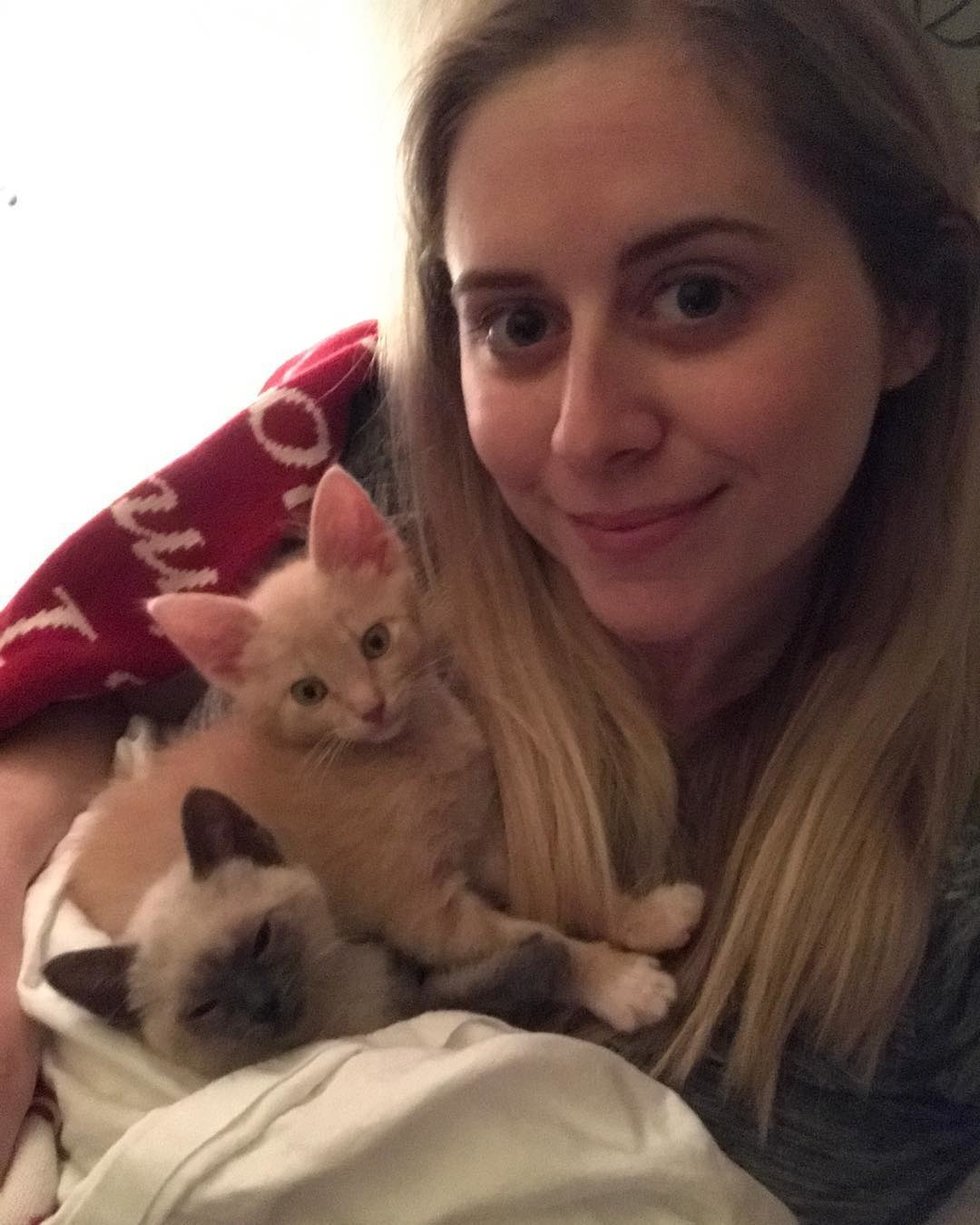 Ashley @youngestoldcatlady
Chewy is a protective brother, watching his sister every step of the way.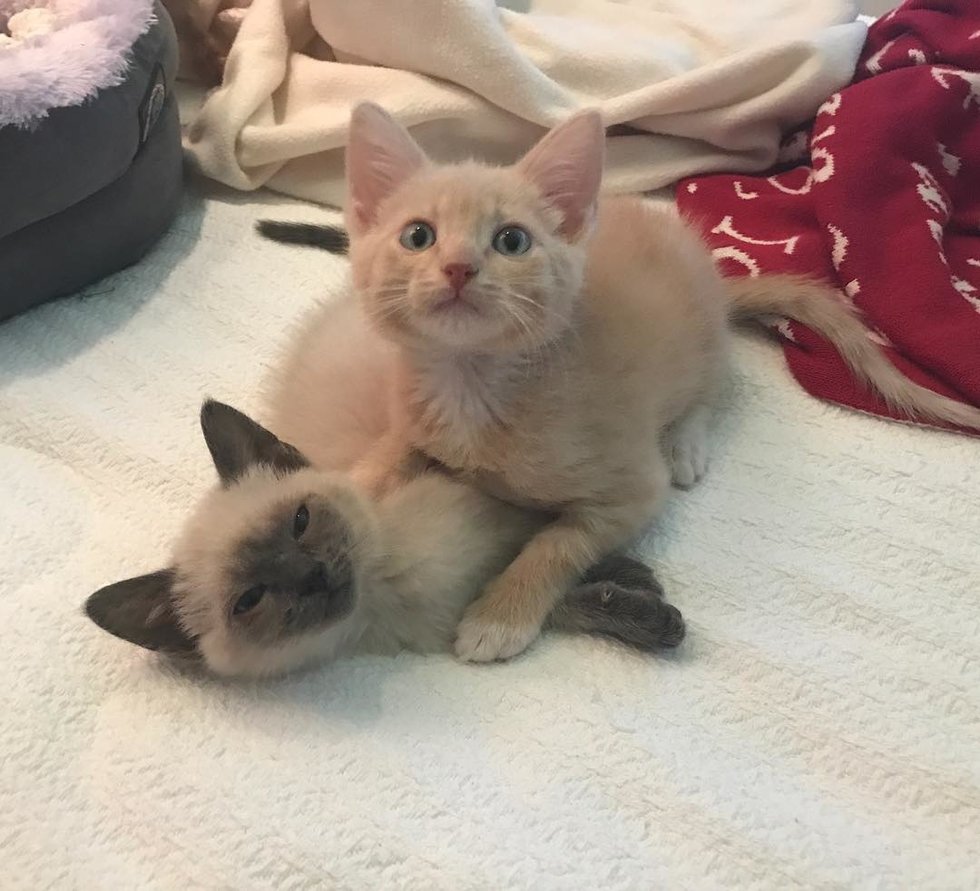 Princess Leia likes to lean on her brother for comfort.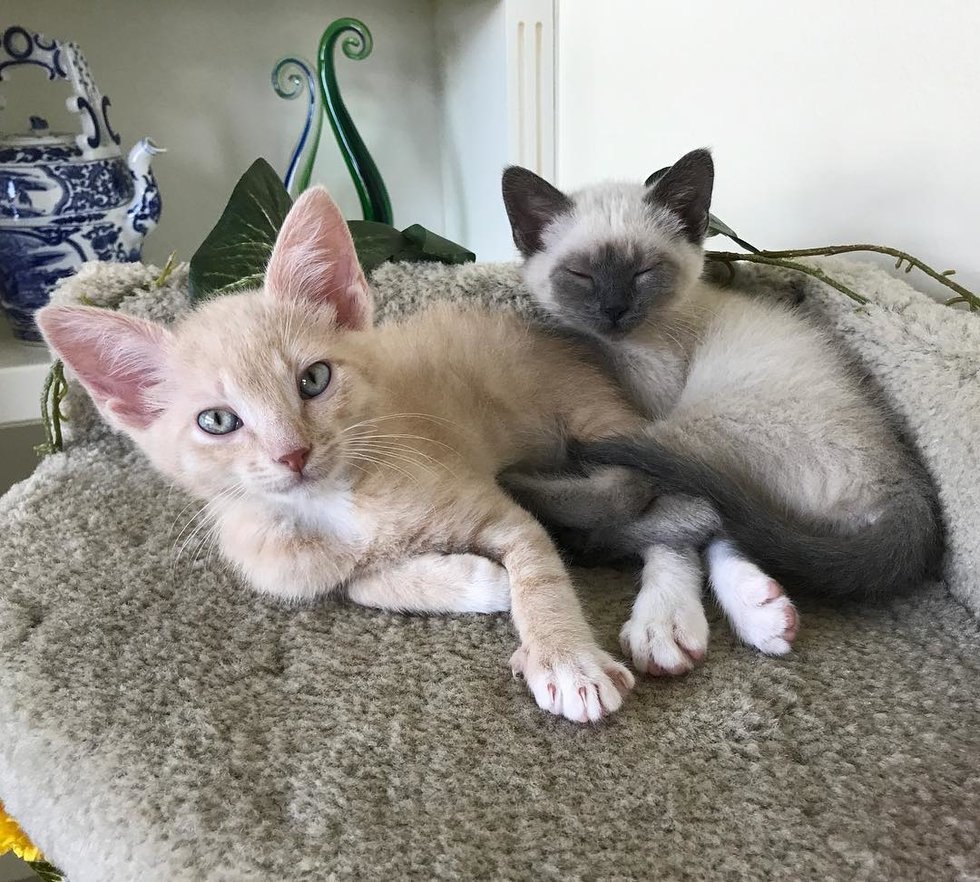 Two months later, the adorable duo found their home together!
Before they were getting spayed and neutered, Chewy gave his sister a big hug.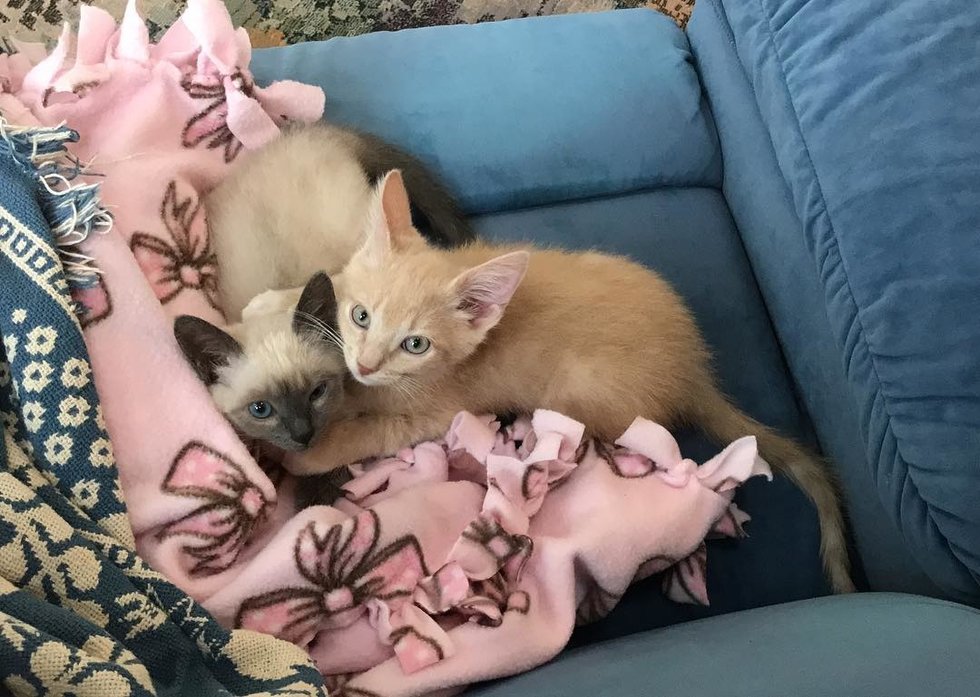 "I was so hoping they would get adopted together and was SO excited when they did," Ashley told Love Meow.
Cuddling with each other at their new home!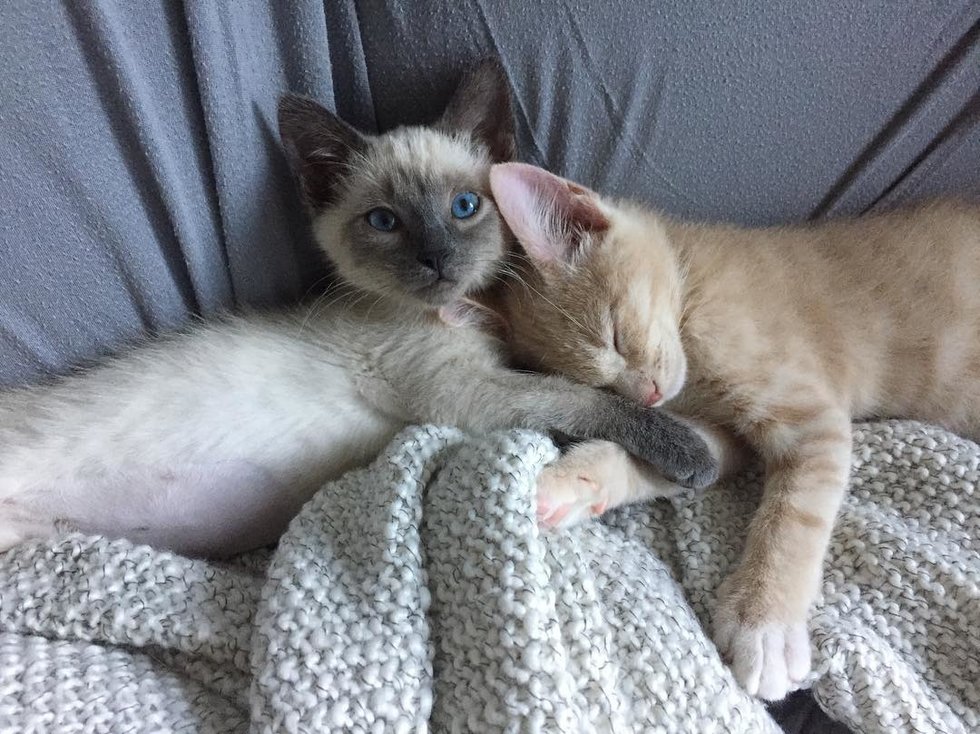 "Fostering gives kittens like these, who have lost their mother, the chance to be cared for during the most vulnerable times of their life and go on to find loving forever homes," Ashley said.
Now renamed Kiki and Mochi!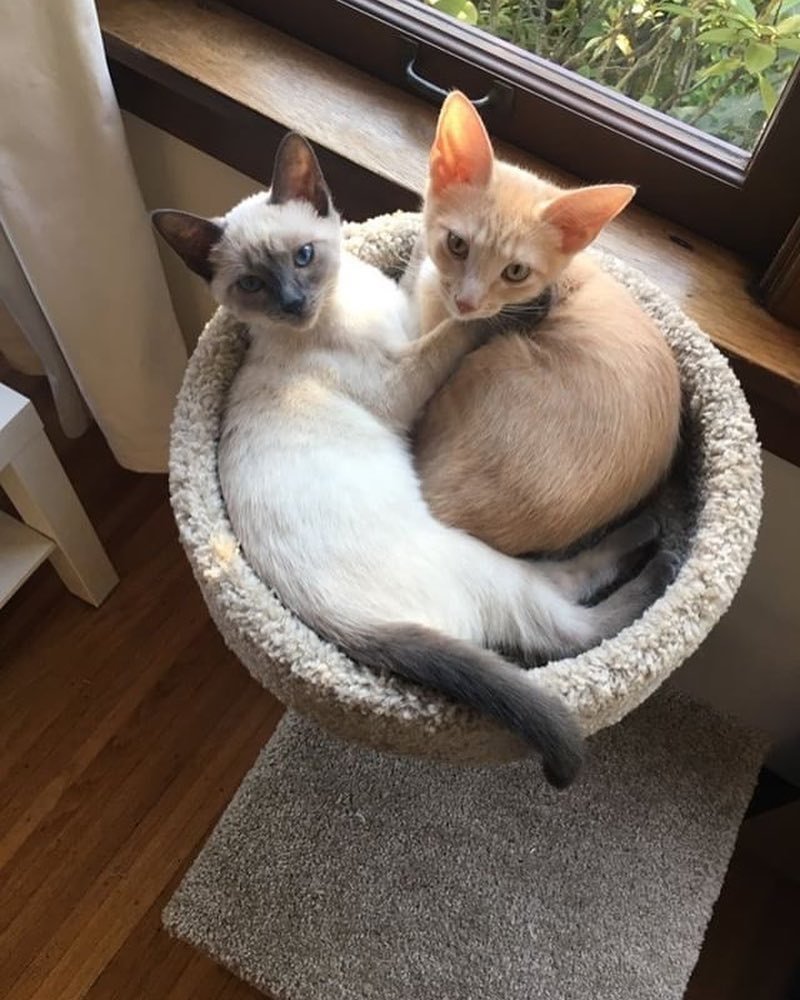 Happiness!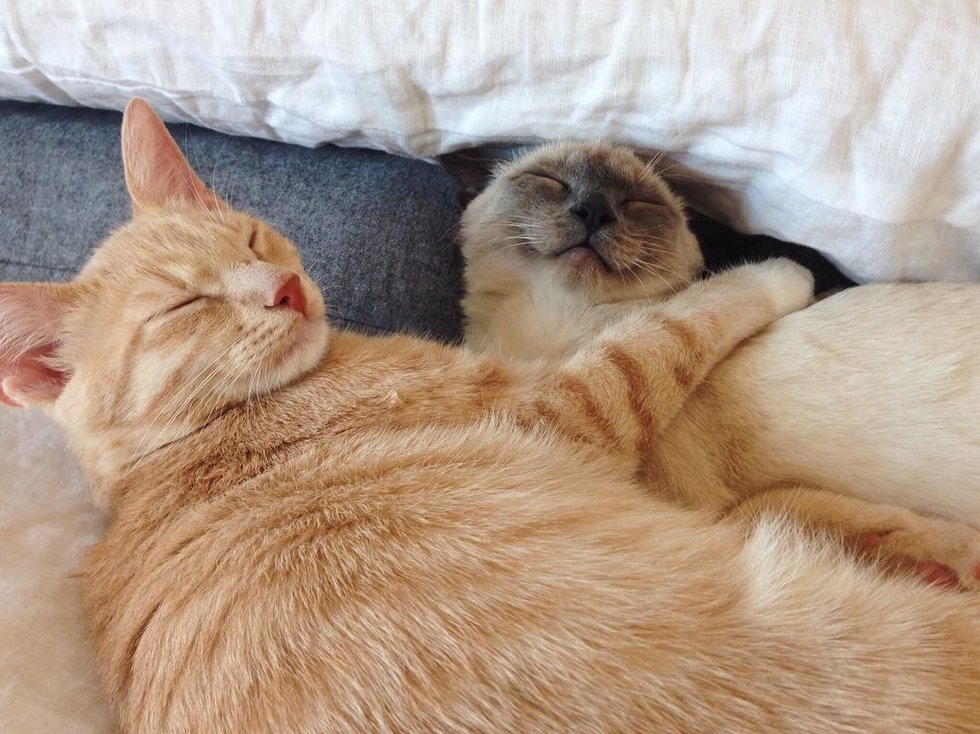 Follow Ashley's foster kitties on Instagram.
The two best friends then…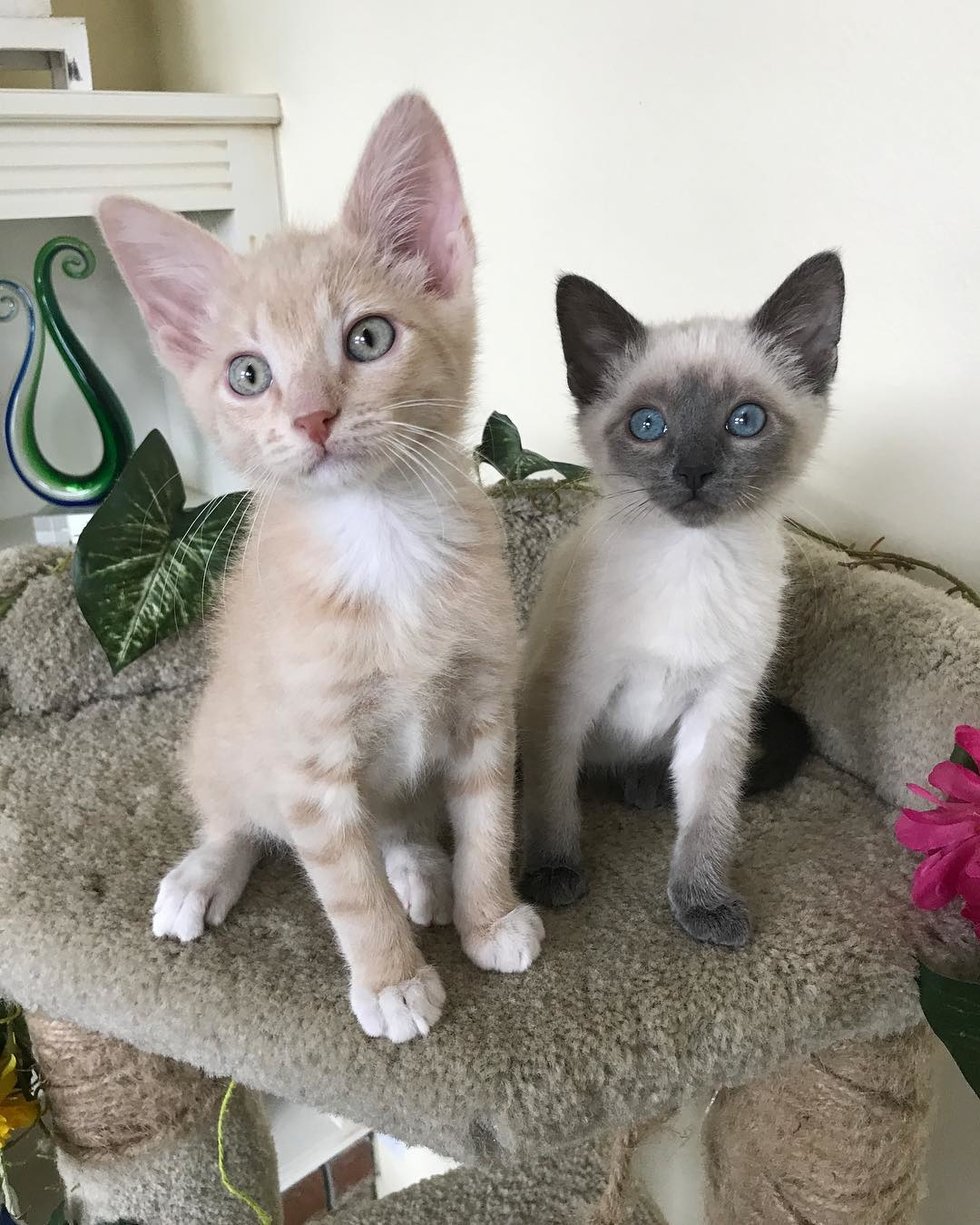 Follow Kiki and Mochi on Instagram.
All grown up now!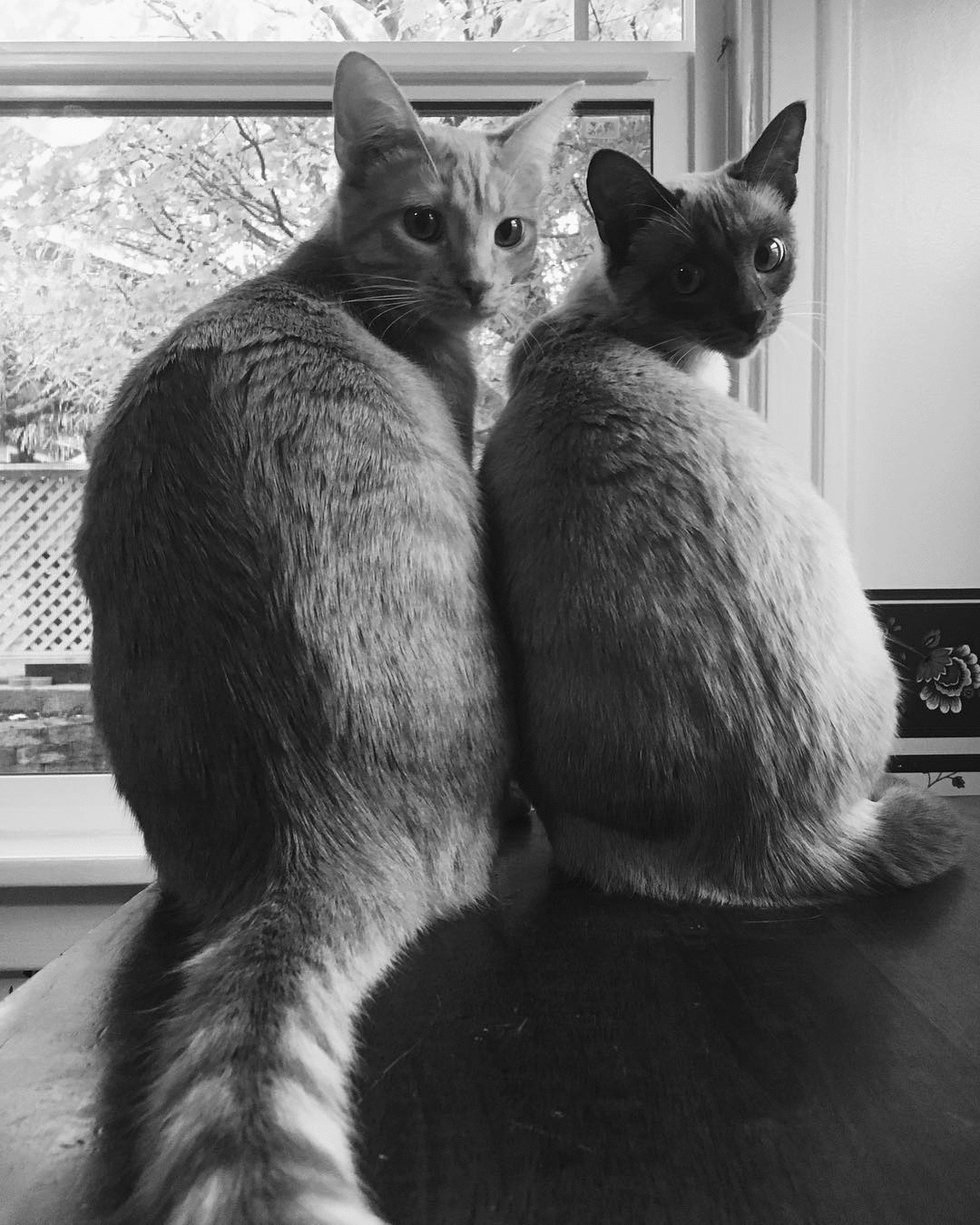 Share this story with your friends.   (h/t Love Meow)