Marvel was born with a cleft lip and nose, which made it hard for him to nurse, but he was doted on by his loving caregiver, Shelly, who bottle fed the little guy around-the-clock and gave him all the cuddles he wanted.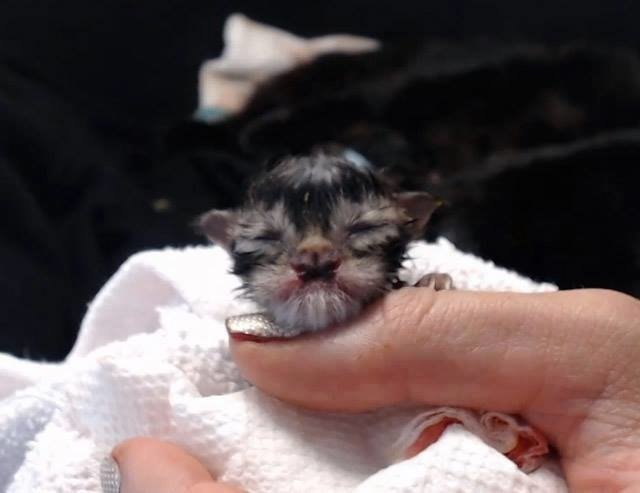 "He got bottle or tube fed every two to three hours around the clock. We were very lucky that his palate did not seem to be affected."
Every day Marvel grew a little bigger and stronger. He took on the bottle like a champ!
CLICK NEXT TO CONTINUE READING