In November 2014, a tiny kitten with the sweetest butterfly-shaped nose and a kinked tail was born to a rescue cat mama. He looked a bit different but that made him extra adorable.
Meet Professor Pudgeblossom Marvel!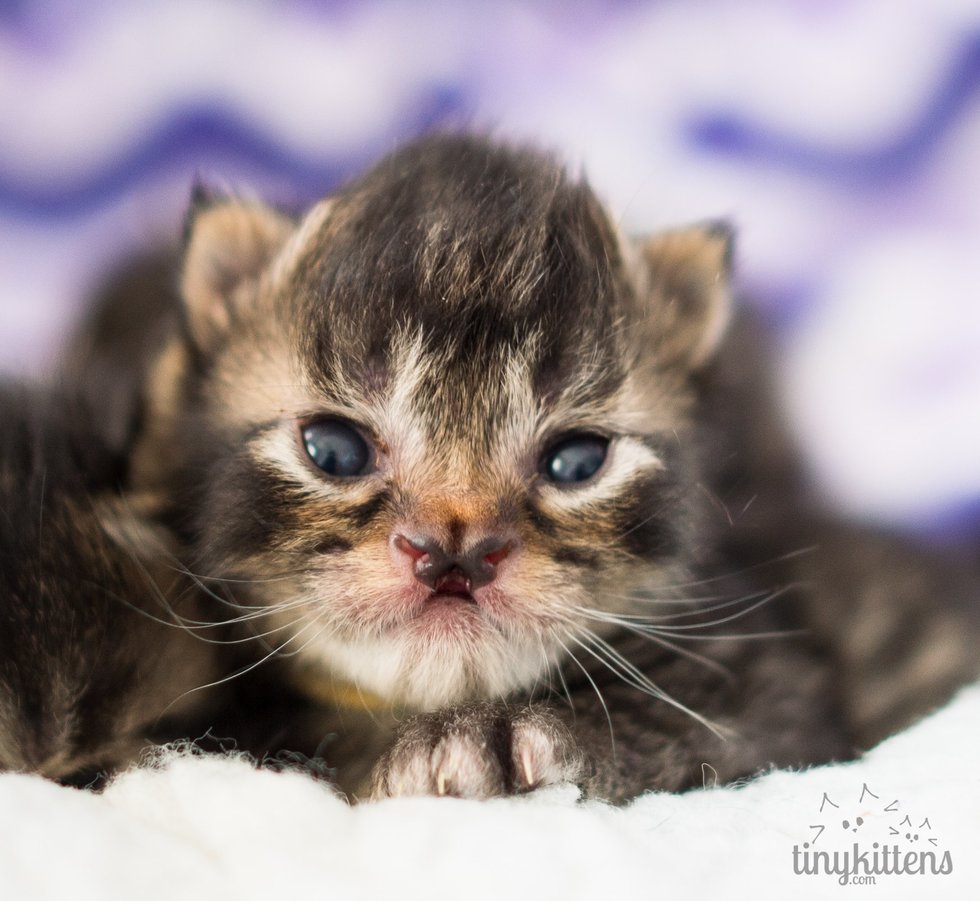 Marvel was from a littler of six born to a beautiful cat named Dorothy who was rescued by TinyKittens in Langley, British Columbia, Canada. Her previous family abandoned her after she came home pregnant. The kind neighbors took her in and got her help with the rescue.
"She gave birth to six adorable babies on November 17th (2014)," TinyKittens said. One of them is quite special.
CLICK NEXT TO CONTINUE READING