A two-year-old cat, Shelby, was found abandoned right before she gave birth to a litter of kittens. A Good Samaritan noticed her and provided her food while she took care of her kittens.
When the kittens were older, they were trapped and taken to a local shelter. Purrfect Pals, a rescue group in Arlington, Washington, picked up the entire feline family from the shelter and got them into foster care right away.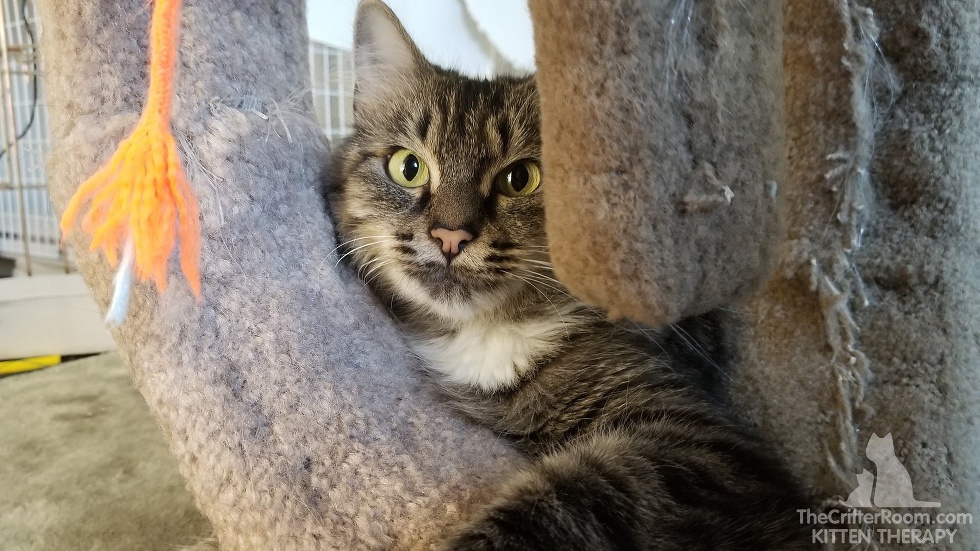 While they were at the vet for Shelby's spay surgery, they were surprised to discover that she had another litter in her belly. John, an experienced foster dad (of The Critter Room), welcomed Mama Shelby into his care and had everything ready for her and her new babies.
Shelby gave birth to four kittens on August 25th, 2017 but only one kitten named Sparky made it through birth. The tiny fur baby was fighting hard to live. Despite their very best efforts, little Sparky crossed the rainbow bridge four days later in her mother's arms.
On the day of Sparky's passing, to everyone's surprise, Mama Shelby gave birth to a fifth kitten.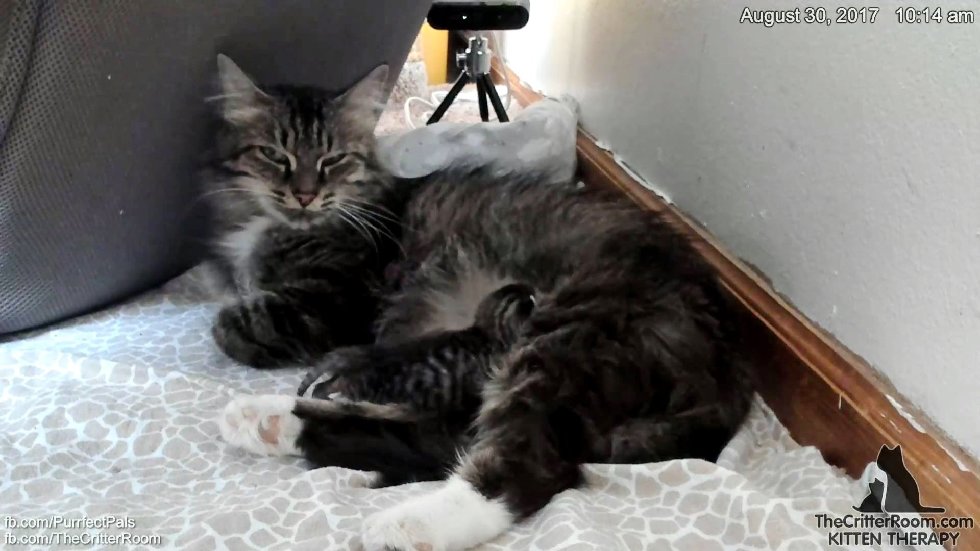 While they were on their way home from the vet on August 29, a tiny surprise kitten was born in the car. She was loud and ready to nurse.
Her name is Lizzie, named after the Ford Model T.