A ginger cat took on the role of a substitute dad to four foster kittens whose mom was away for treatment and could't be there.
Leo, the resident cat at the foster home, stepped in to help.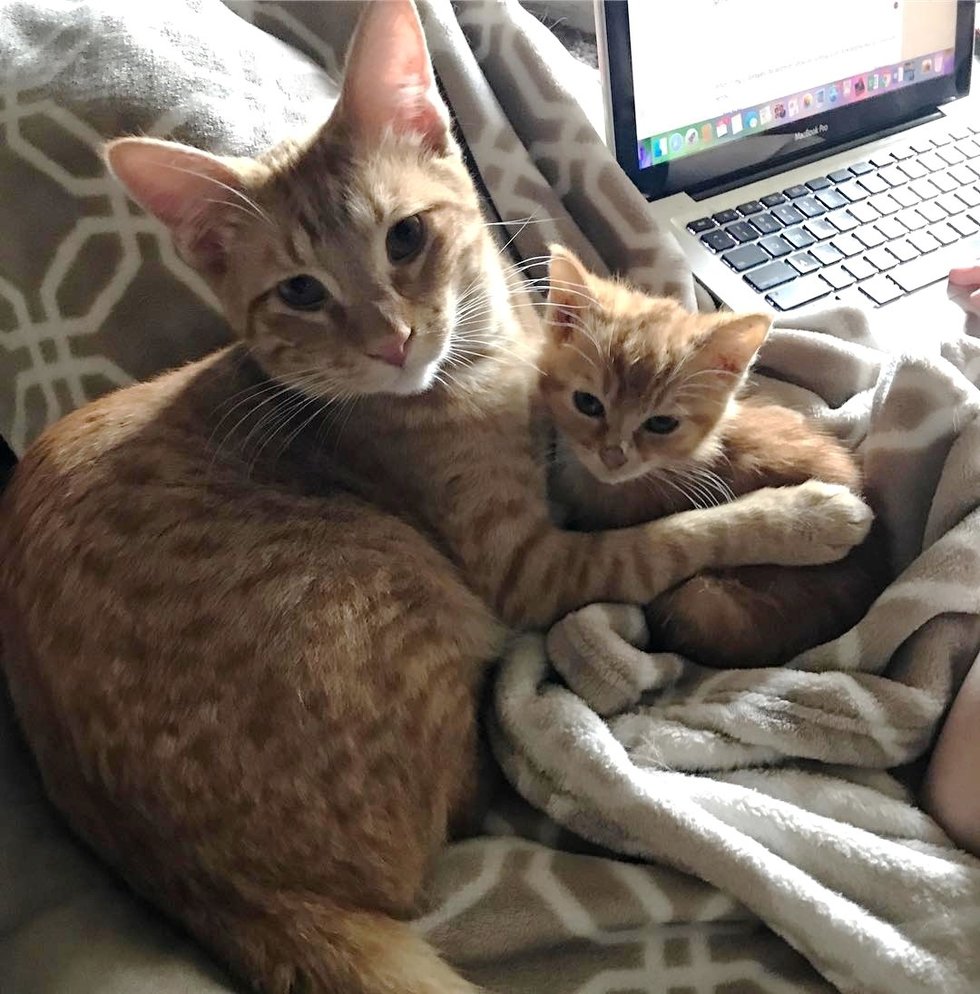 Two weeks ago, a feline family of five (all gingers) were spotted at a mobile home in Oregon. The mother cat and her four kittens were living on the roof or in the pipes of the property. Krissy, who works at a veterinary clinic, offered to trap the kitties and get them help.
Five minutes after they set a trap, the mama cat came down from the roof and went into it. Krissy and her fellow rescuers placed another trap on the roof. They hoped to get all the kittens to safety by nightfall.
"I set traps on the roof to catch the kittens one by one," Krissy told Love Meow.