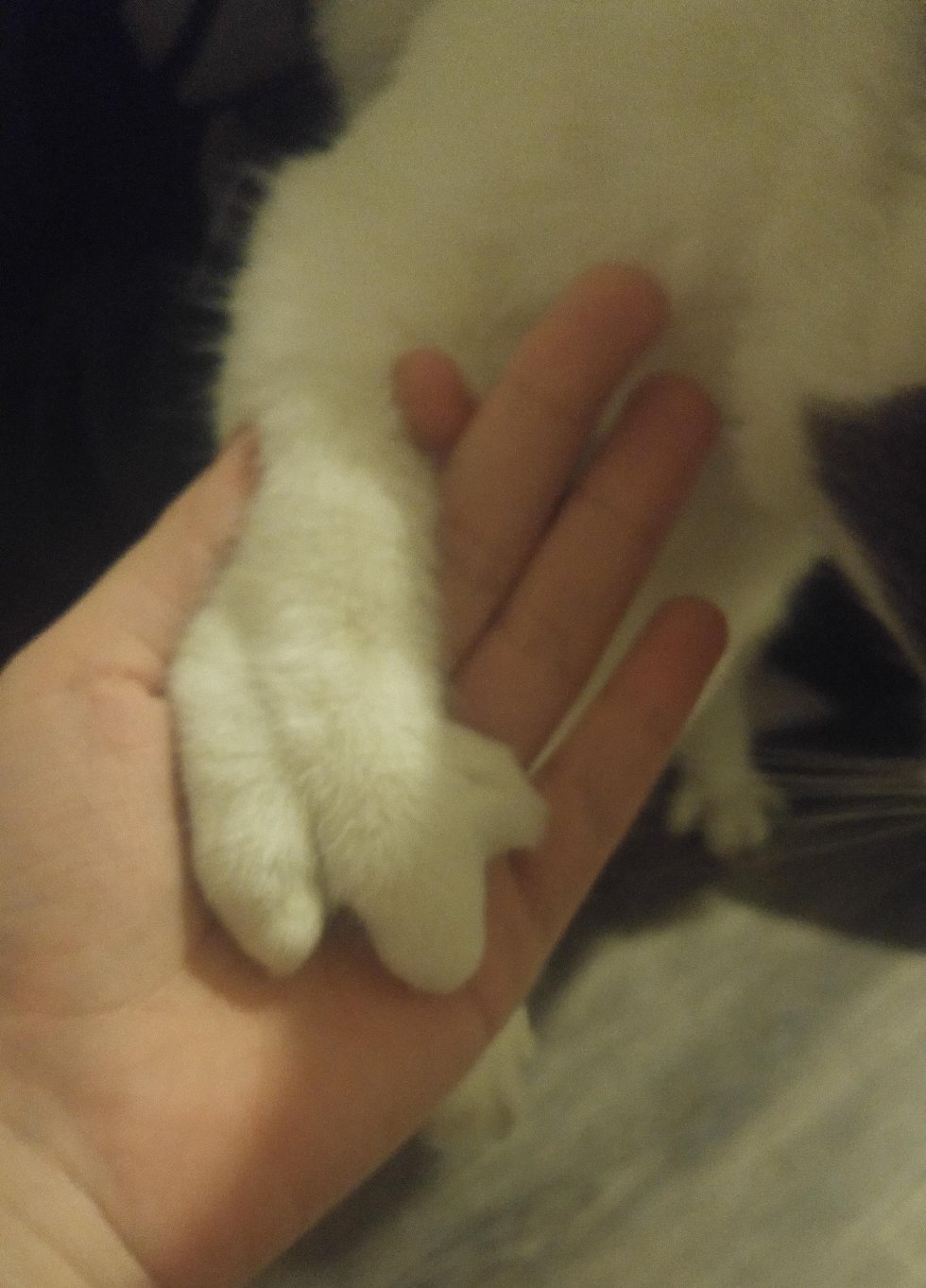 Soon after they welcomed the feline visitor into their home, heavy snow began to fall. They were so glad that the kitty had made it inside the house just in time.
Spock snuggled in his human friend's lap so comfortably as if he'd lived there all his life.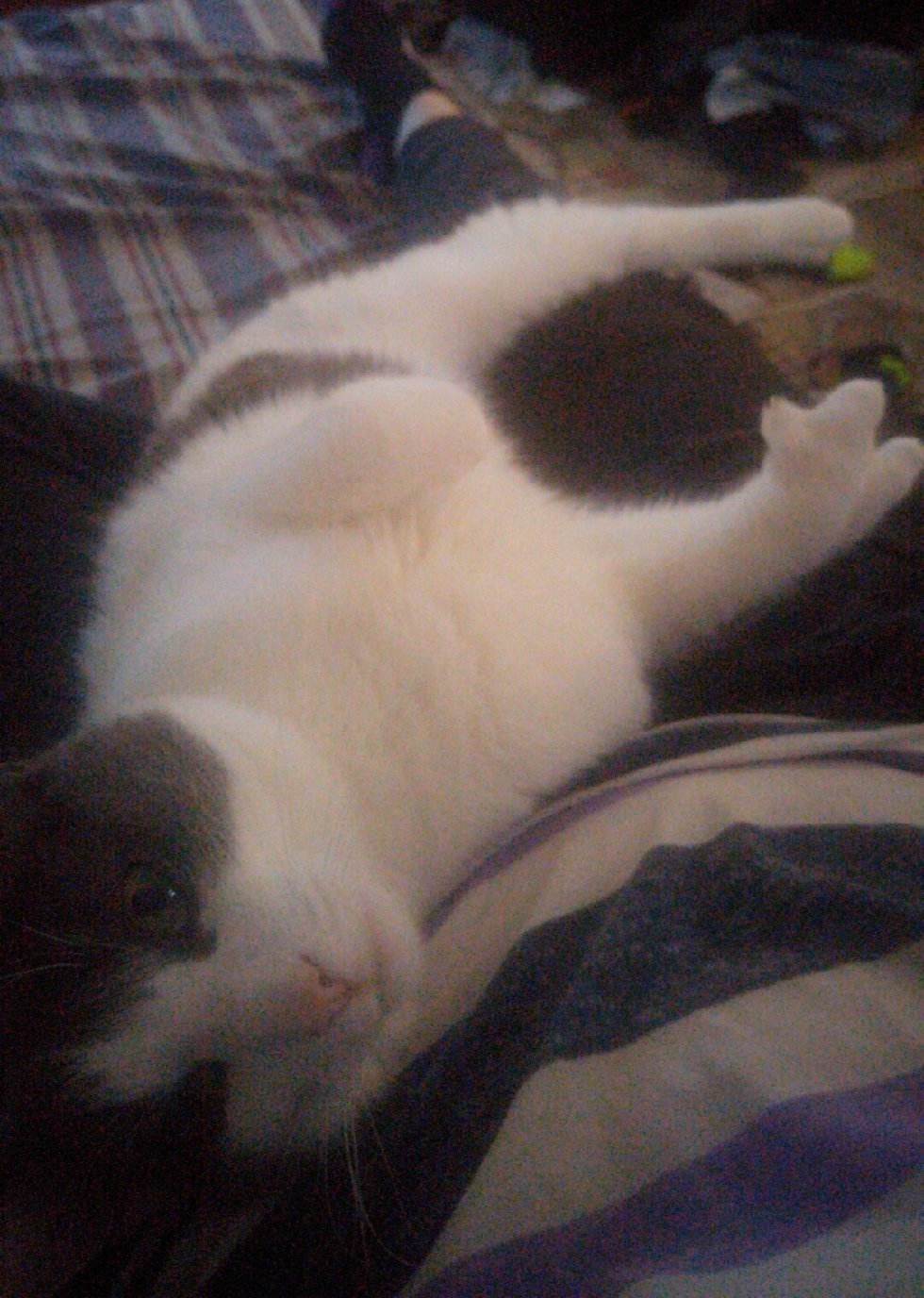 "We are getting about a foot of snow in the next few days, temperature's getting down to -30°C (-22°F) at times," she said.
The sweet kitty fell asleep in his human's hand, snuggling and purring.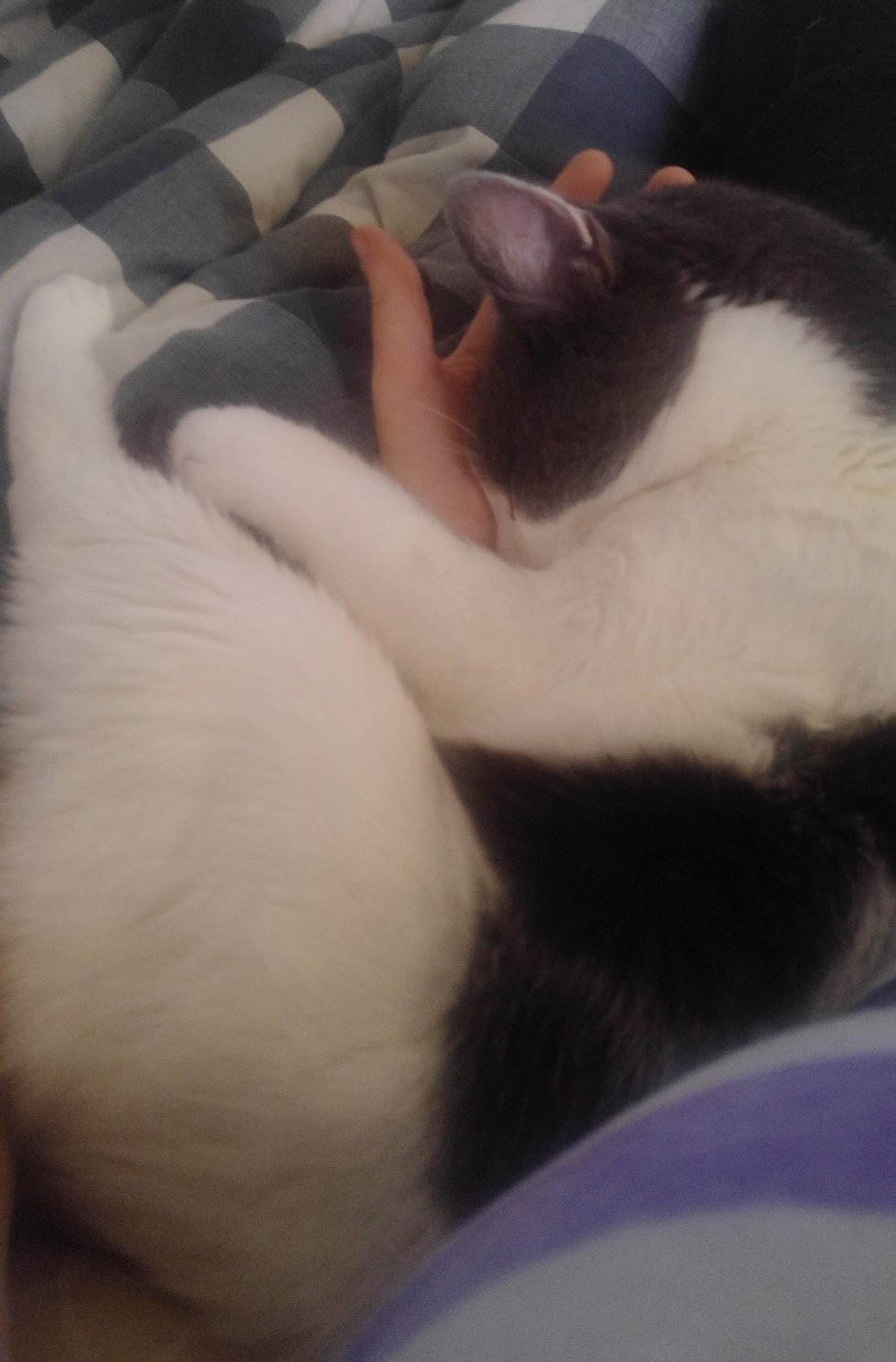 While Spock is enjoying his stay at their warm home, the couple is putting up posters and is already in contact with local rescues and search groups in case someone has reported him missing.
The kitty has been brought in to get scanned for a microchip but he doesn't have one.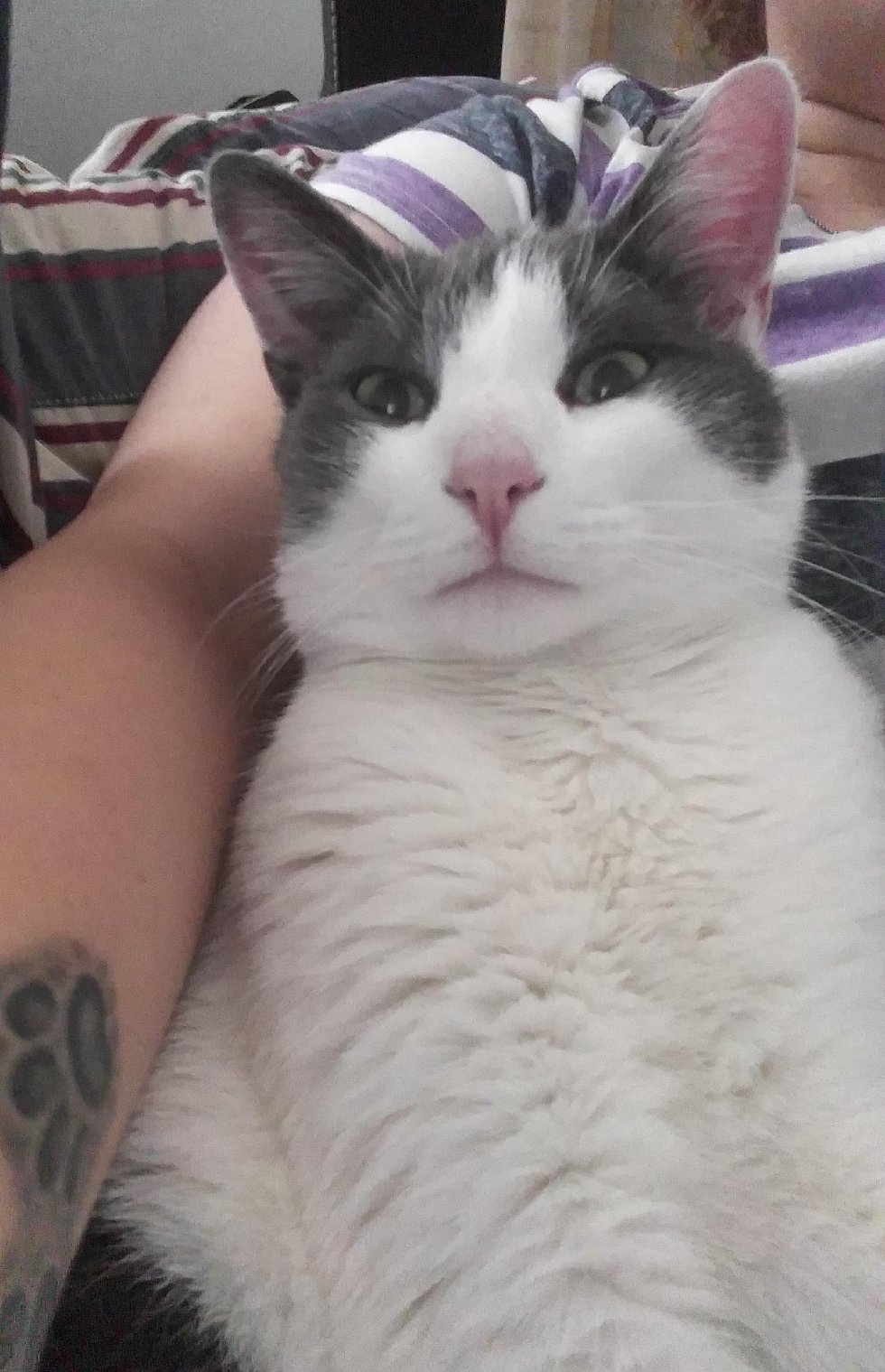 "If it's been months and no one's claimed him? Well, my boyfriend and I already adore him so there's no doubt he'll be welcome here forever," she said.
Spock curled up in his human's arms for some extra dose of TLC. He's already a snuggle bug.