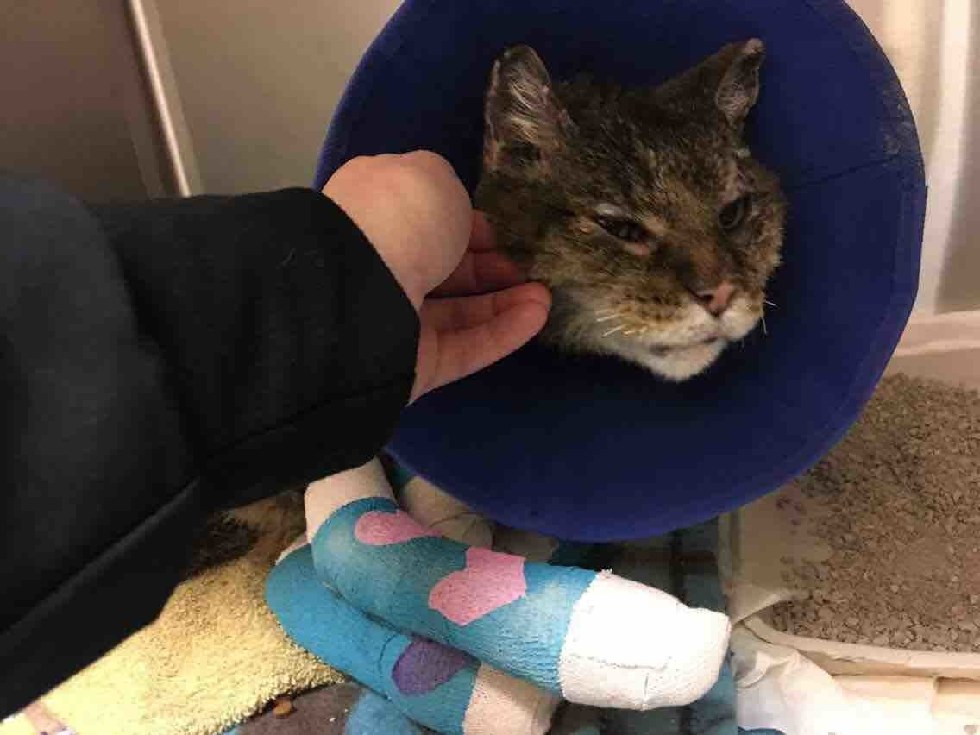 The family is now living in Colorado. Jennifer bought a plane ticket to fly out to California the following week to be reunited with their cat. Pilot had to go through intense treatment for burns on his paws and ears but the brave kitty was in good spirits.
"Pilot had been burned like this for over two weeks. He'd been out there on his own and he somehow made it with very little food and water. He was dehydrated and starving. And yet he kept going. He got excited and wanted to be petted and loved on the moment someone opened his cage door at the veterinary hospital."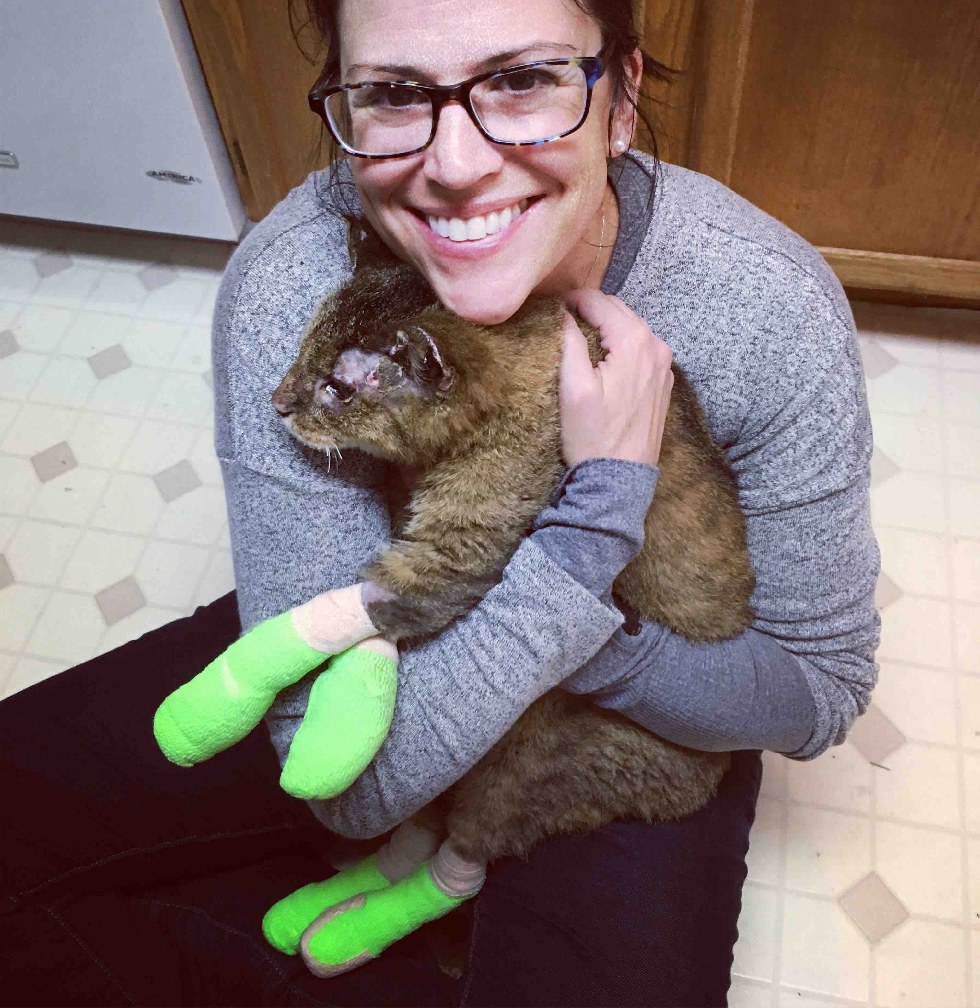 Pilot was not ready to give up and his family was fighting along with him. When Jennifer made it to California, she rushed to the hospital to be reunited with her cat.
"He was asleep when I walked into the hospital ward at Petcare and immediately raised his head and turned around when he heard my voice. I was overjoyed and the tears were flowing. I have no doubt that he remembered me."
Pilot went home with Jennifer to her sister's house at night and returned to the hospital during the day to receive treatment and change his bandages. "He slept in bed with me. I finally felt some peace with this sweet boy next to me. He is still such a snuggle bug. 10 years hasn't changed a thing."
When Pilot got the OK to travel, they flew home to Colorado where Jennifer's daughter was awaiting him.