A cat who went missing a decade ago, found his way back to his family after the recent wildfires that swept through Southern California. Meet Pilot the cat!
Little Pilot came to his family as a kitten in 2004. "He is a very special cat who loved my kids, loved to play in water, and followed us around like a dog," Jennifer Thompson said.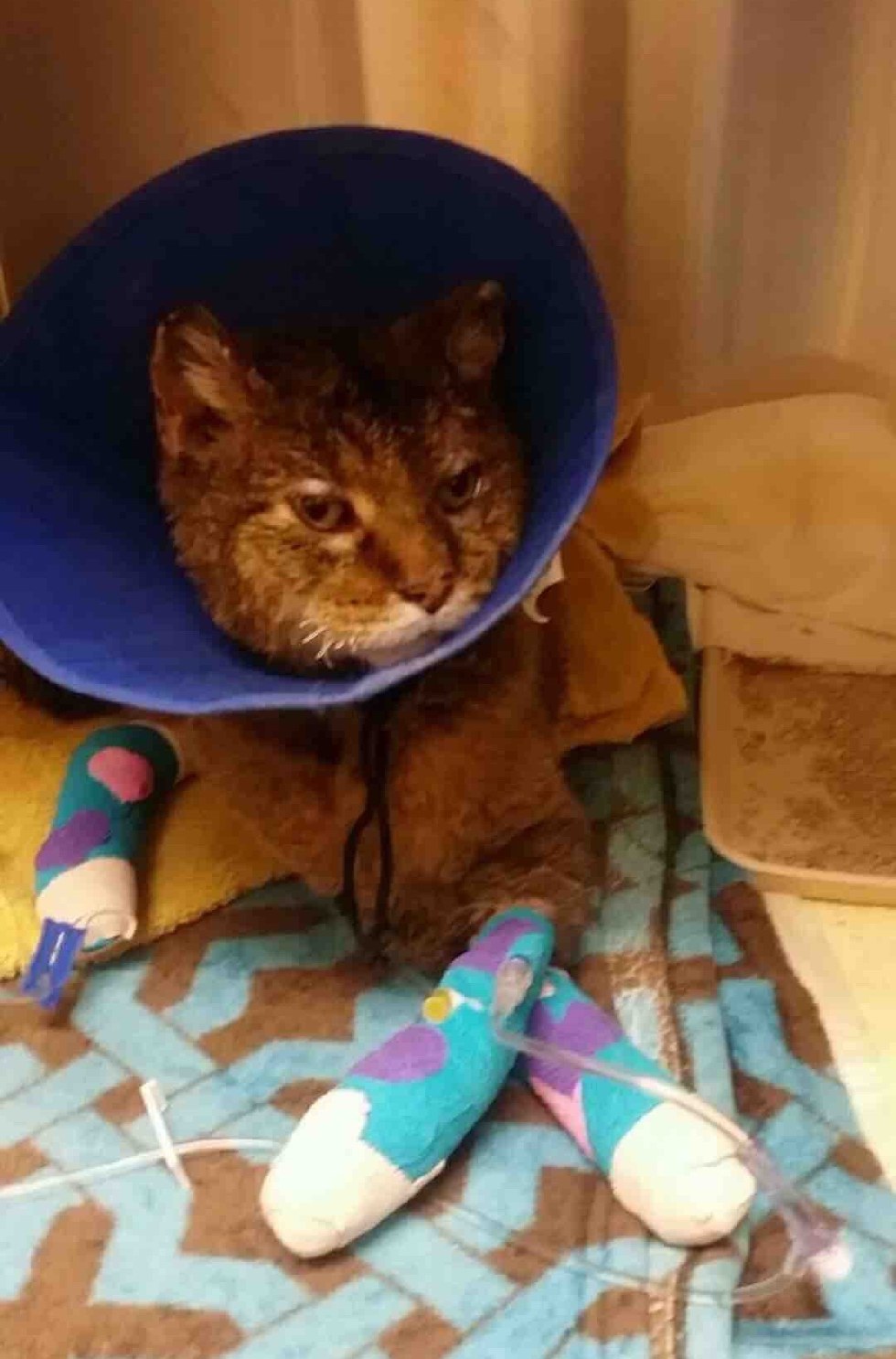 Pilot was three years old when he went missing from his home in Santa Rosa, California. His family was devastated. "He is microchipped and was wearing a collar with a tag… His disappearance was extremely traumatizing to us," Jennifer said viaGoFundMe.
After combing through the area and searching for countless days and nights, their beloved cat was nowhere to be found. The family was extremely saddened but hoped someday Pilot would come home.
Fast forward 10 years later, Jennifer received a phone call from a veterinary hospital in California about a cat whose microchip led them to their family.
"Imagine our shock and surprise when he was found on Oct 31st. 10 years after his disappearance. He was severely burned in the Tubbs fire in Santa Rosa, Ca. A Good Samaritan found him and took him to Petcare Veterinary Hospital for treatment."