A calico cat was surrendered to a county shelter along with her brother on February 15th. Though just skin and bones, the young female cat was found to be pregnant.
The following Friday, she gave birth to two babies, but only one survived – a mini lookalike of herself. They were named Harmony (mama), Haven (baby) and Oliver (Harmony's brother).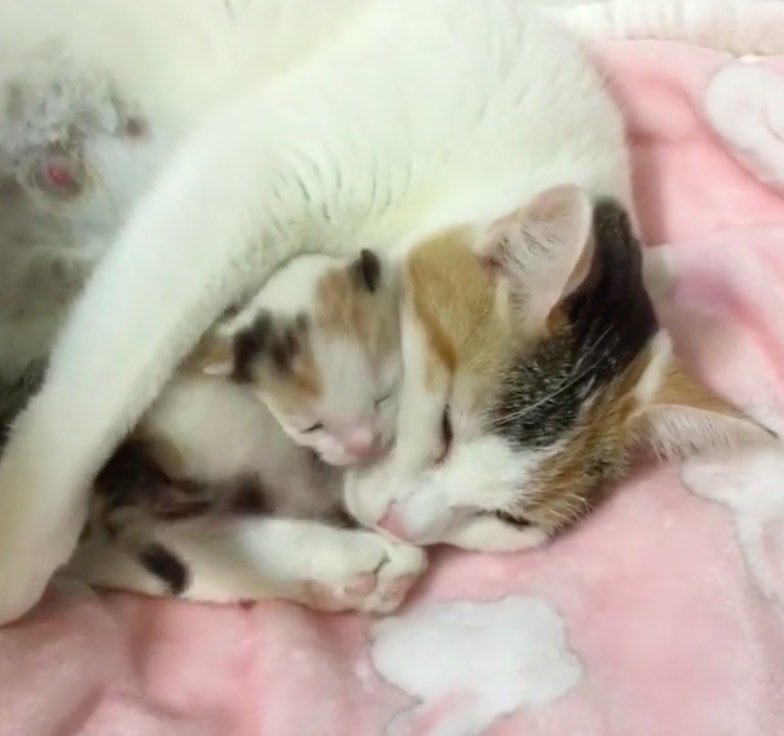 The three kitties were in desperate need of rescue, and that's when Homeward Bound Cat Adoptions, a rescue group in Las Vegas, took them all in and immediately placed them in foster homes.
Harmony had no idea how to nurse or what to do. Ellen Richter, an avid foster carer, started guiding her how to care for her baby. "I taught her how to nurse, lay on her back, but all she wanted to do was 'hug' the baby," Ellen told Love Meow.
The mama cat kept her arms around little Haven all the time, which made it difficult for the kitten to nurse. Ellen had to gently keep her head away, letting the baby feed.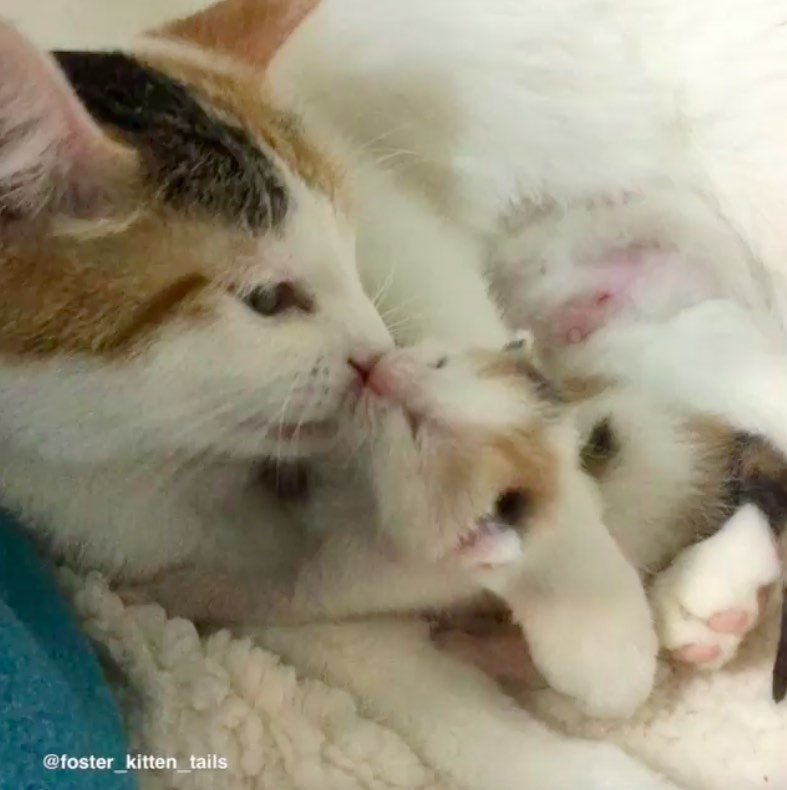 In order to make sure the kitten got sufficient nutrients, Ellen supplemented with kitten formula and bottle fed the baby every few hours.
"Harmony refused to move away from her baby, always holding her tightly. She didn't move to eat, drink or use the litter box," Ellen told Love Meow.
CLICK NEXT TO CONTINUE READING