A cat was found living in a cat carrier most of his life. When he finally came out of his crate, he purred and was eager to be loved.
Meet Samuel!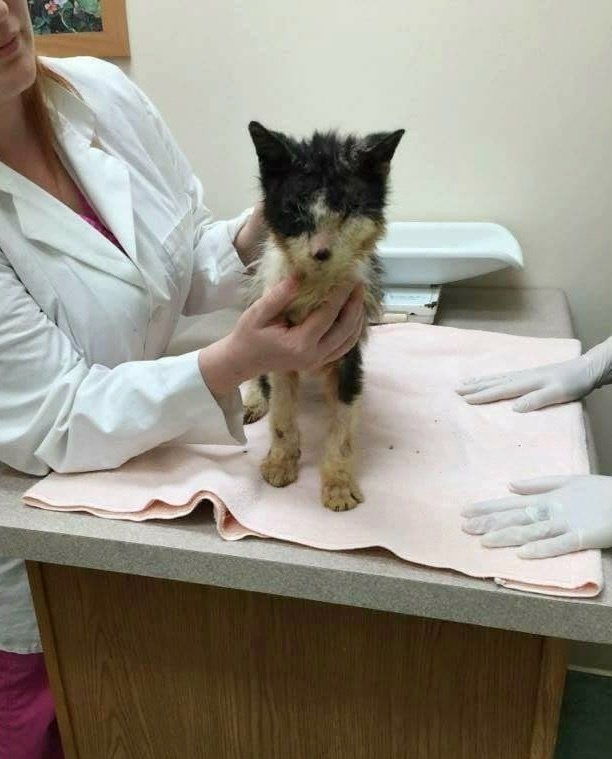 Samuel was rescued from a hoarding situation and was taken to a city shelter in Texas. The 2-year-old cat was emaciated due to neglect and was in desperate need of help.
Leslie Raines, a vet tech in Houston, came across his photo online and immediately offered to foster him. "I knew he would be euthanized as soon as the required hold period was up. Save A Purrfect Cat Rescue (SAPCR) stepped up that very night. One of our clients – and my friend – offered to be Samuel's 'freedom ride' the next day," Leslie told Love Meow.
The kitty's eyes were crusted shut and he was unable to see.
CLICK NEXT TO CONTINUE READING