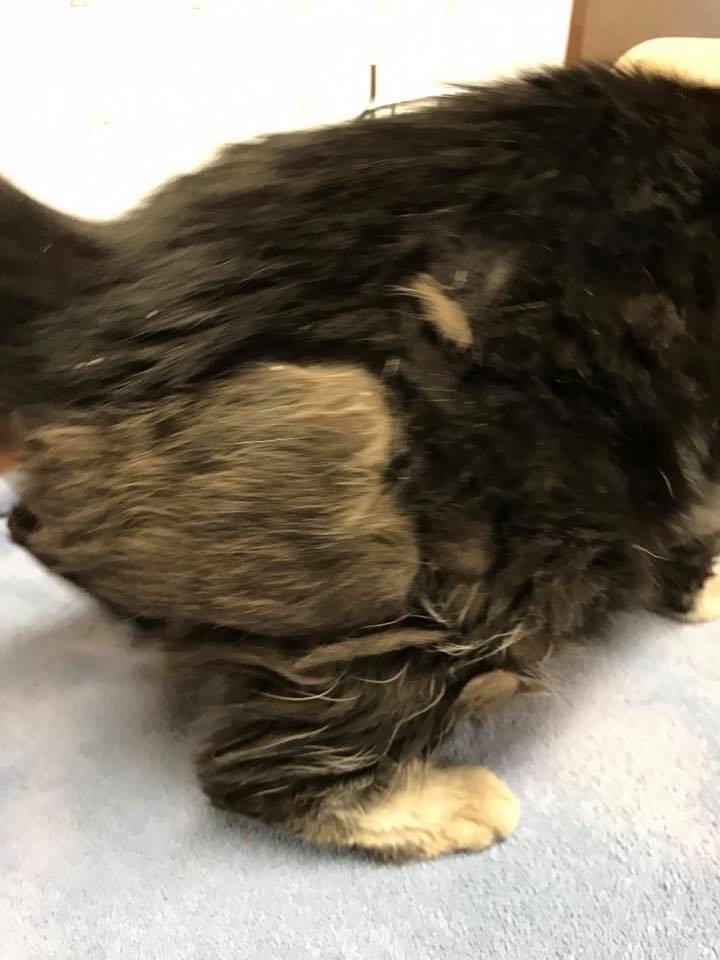 "As she was bathed the water that poured over her emaciated body was stained crimson red."
While getting the knots and mats removed, Mila was gratefully purring and rubbing her face on the staff.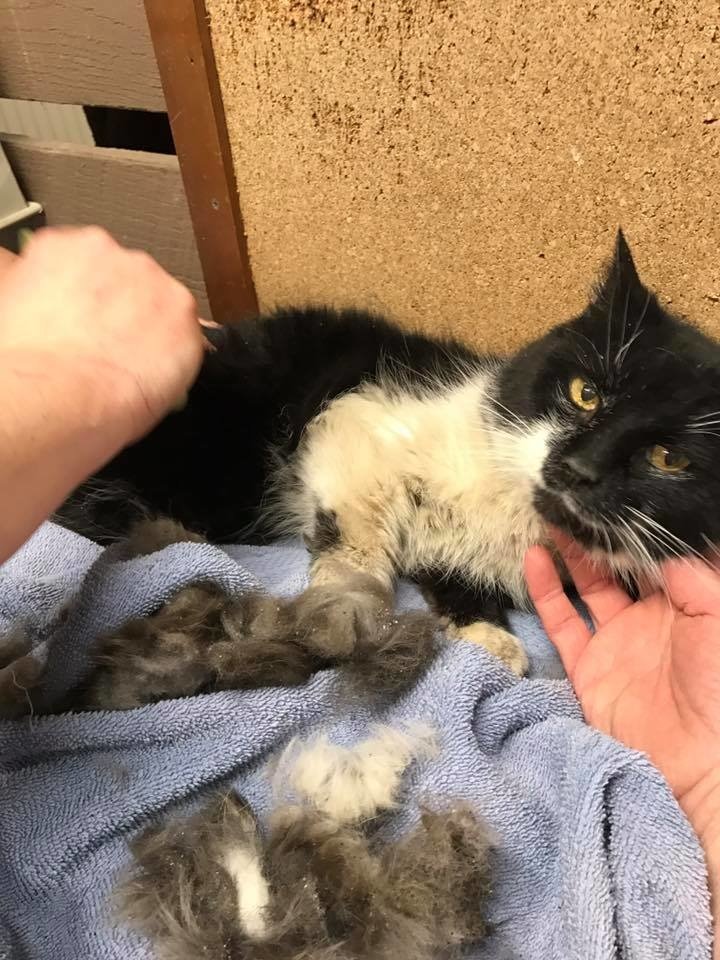 After getting her cleaned up and trimming the ingrown nails, Mila snuggled comfortably wrapped in a purrito, purring nonstop.
It was the first time in a long time that Mila felt pain-free.
CLICK NEXT TO CONTINUE READING