A kind-hearted woman from Indiana found an extremely affectionate 17-year-old cat at a local business and noticed that the senior girl needed help.
Meet Mila!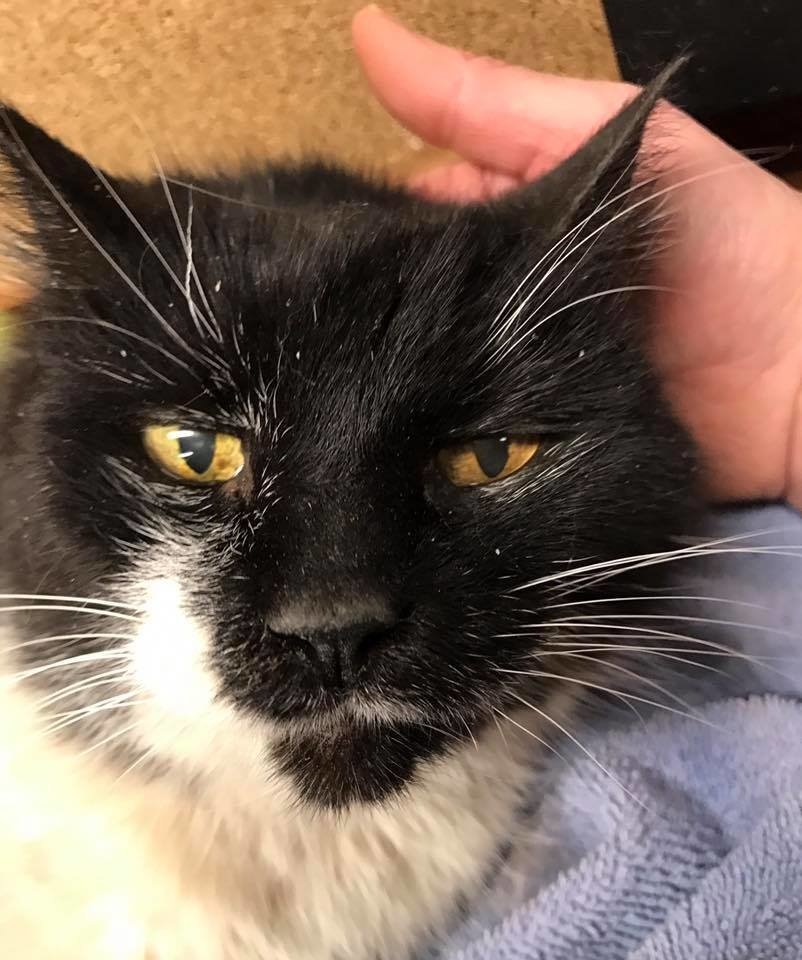 Mila spent her 17 years living in a mechanic's garage. For most of that time, she would come and go, sometimes being gone for days at a time. The past few years she didn't leave the garage at all.
Noticing her unfortunate living quarters and neglect for proper feline care, the compassionate woman reached out to a local rescue group for help. She contacted Here Kitty Kitty Rescue in Elkhart, Indiana in hopes to find the deserving senior a loving home.
"Upon examination, she was extremely thin, covered in fleas, had huge mats down to the skin and had five nails growing into the bed of her paw pads. The pain on her sides from the mats and her nails as needles being walked on every day must have been unbearable," Jennifer Gillispie of Here Kitty Kitty Rescue told Love Meow.
CLICK NEXT TO CONTINUE READING